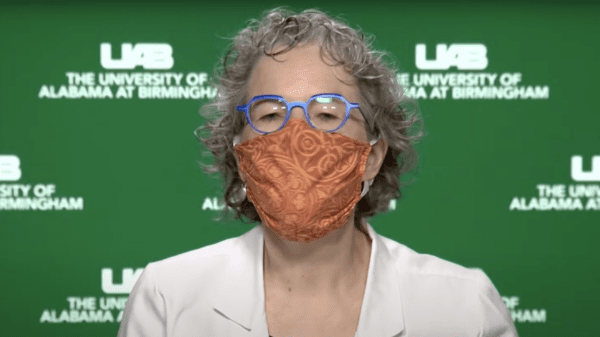 On Wednesday, Dr. Lawrence A. Tabak, acting director for the National Institutes of Health (NIH), announced the appointment of Dr. Jeanne M. Marrazzo as the new director of NIH's National Institute of Allergy and Infectious Diseases (NIAID).
Currently serving as the director of the Division of Infectious Diseases at the University of Alabama at Birmingham, Dr. Marrazzo is set to assume her new role as NIAID Director this fall.
Congratulations to Dr. Jeanne M. Marrazzo on her selection as the new Director of #NIAID and welcome to the #NIH family. Dr. Marrazzo is expected to begin her role as NIAID Director in the fall. https://t.co/dBUw6EY4em pic.twitter.com/IAhAoSCvIL

— NIH Clinical Center (@NIHClinicalCntr) August 2, 2023
"Dr. Marrazzo brings a wealth of leadership experience from leading international clinical trials and translational research, managing a complex organizational budget that includes research funding and mentoring trainees in all stages of professional development," said Dr. Tabak in a statement.
As the new NIAID director, Dr. Marrazzo will oversee a budget of $6.3 billion, dedicated to advancing the "understanding, diagnosis, and treatment of infectious, immunologic, and allergic diseases."
The budget supports extensive research across the United States and within NIAID's 21 laboratories, including the Vaccine Research Center in Bethesda, Maryland, and the Rocky Mountains Laboratories in Hamilton, Montana, according to the news release.
"The NIAID research response to outbreaks of infectious diseases, from HIV to Ebola to COVID-19, has led to new therapies, vaccines, diagnostic tests and other technologies," said NIH.
Fellow of the American College of Physicians and the Infectious Diseases Society of America, Dr. Marrazzo holds a bachelor's in biology from Harvard University, an M.D. from Thomas Jefferson University, and a Master of Public Health in Epidemiology from the University of Washington, Seattle. Her leadership also extends to chairing the American Board of Internal Medicine (ABIM) Council and the ABIM Infectious Disease Specialty Board.
Dr. Marrazzo is known for her support of totalitarian measures such as COVID lockdowns, collaboration with the World Health Organization (WHO), and endorsement of the experimental vaccine and mask mandates for adults and children.
WATCH:
JUST IN: The Biden administration has picked its replacement for Anthony Fauci as the new head of NIAID: Dr. Jeanne Marrazzo, fanatical and outspoken supporter of COVID lockdowns, the WHO, vaccine and mask mandates for adults and children.pic.twitter.com/uOIY7s1PpJ

— Michael P Senger (@michaelpsenger) August 2, 2023
Marazzo also criticized hydroxychloroquine as COVID-19 treatment.
"What I think about that video, to be perfectly honest, as someone who does not usually say very judgmental things, is I think it is very irresponsible and despicable," said Dr. Marazzo on a video in which a group of doctors suggested hydroxychloroquine was a "cure" for COVID-19 and that masks were unnecessary.
"Getting up there and distributing information with the badge of their white coats and their degrees behind them, to me, it's one of the few things that really, really upsets me," she said.
She continued by saying that the doctors' violated their oath, which is to "do no harm."
"I am hugely disappointed in those people and I am glad that video is hopefully not being shared very much."
Source material can be found at this site.