A landing ship from the Russian Black Sea Fleet was reportedly hit by a USV drone early Friday morning.
The Ropucha-class landing ship (LST) Olenegorski Gornjak has since been photographed listing heavily.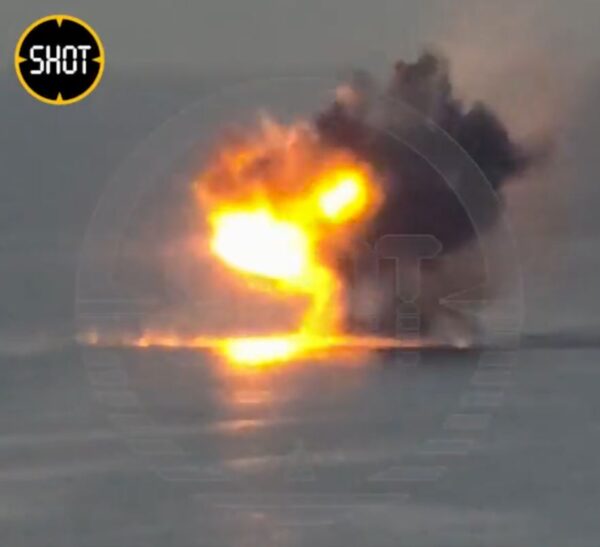 A YouTube video alleges to show the on-board camera of the USV as it steers towards the LST and eventually detonates.
Clash Report on Twitter has numerous other angles of the ship and the alleged initial explosion:
Ukrainian kamikaze USV strike targeted Russian Navy Base in Novorossiysk.

One of the Russian ships in Novorossiysk capsized on its side, it is being towed ashore.

Reportedly: Ropucha-class landing ship, Olenegorski Gornjak pic.twitter.com/ivsI0a2mYm

— Clash Report (@clashreport) August 4, 2023
Source material can be found at this site.