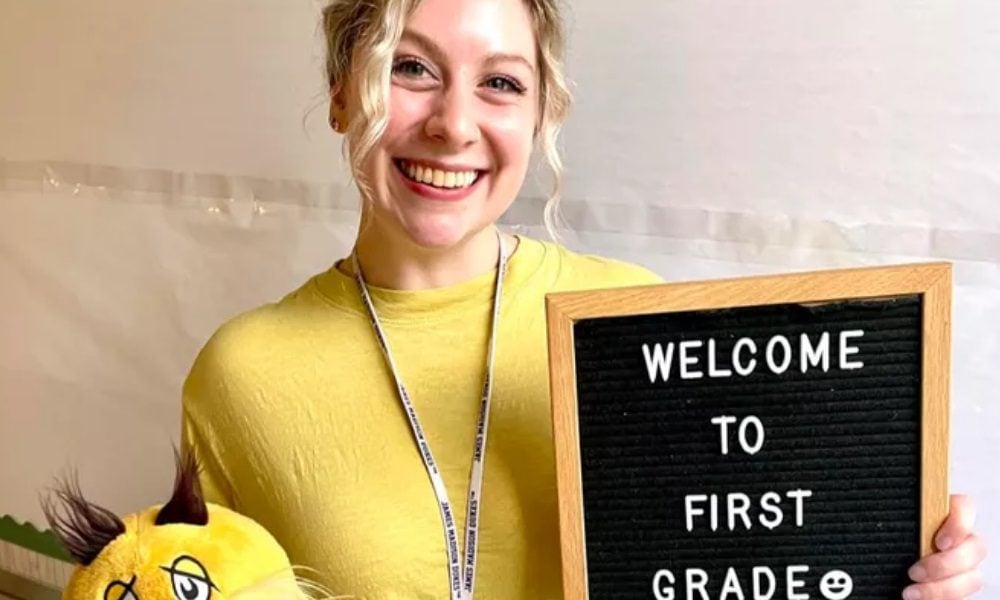 Newly unsealed search warrants have uncovered major new details about the six-year-old boy who shot his first-grade teacher. These include a sick boast afterward and previous violent incidents at school.
As The Gateway Pundit's Kristinn Taylor reported Richneck Elementary school teacher Abby Zwerner was seriously injured after the child deliberately shot her on January 6th.
According to the search warrants, which were obtained by WTKR, a reading specialist at the school named Amy Kovac heard from two students on the day of the shooting that the 6-year-old had a gun in his book bag. They did not find the gun when they searched during recess.
After recess concluded, however, Kovac heard a gunshot from inside a classroom and saw Zwerner run into the hallway while bleeding from the hand and upper torso. She managed to grab the boy and hold him until police arrived on scene.
The child made several claims to Kovac including "I shot that b*tch dead!" and "I got the my mom's gun last night."
Zwerner in an sworn affadvit said she saw the 6-year-old pull the gun from his jacket pocket during a reading activity and point it toward her. When she asked "what are you doing with it?" the child fired a shot which went through Zwerner's left hand and into her torso.
She suffered a collapsed lung and other grave injuries and was hospitalized for two weeks.
Zwerner also told investigators there had been multiple "disciplinary incidents" involving the boy prior to the shooting. These involved physical violence and threats of violence, which were reported to school administrators and apparently ignored.
Several days after the shooting, detectives also interviewed a retired Newport News elementary school teacher who had been assigned to Richneck. According to the details of the warrant, the retired teacher said she was choked in Sept. 2021 by the same student who shot Zwerner.
As Cristina Laila previously reported, the child will not be facing one single charge despite his horrifying actions.The court bought his parents excuse that he suffers from "acute disability." Of course, millions of children with disabilities never harm people.
The mom, 25-year-old Deja Taylor, faces state charges of felony child neglect and reckless storage of a firearm. She will have a plea hearing instead of a bench trial to face these charges on Aug. 15.
She also faces federal gun and drug charges and will appear in court on October 18.
Source material can be found at this site.