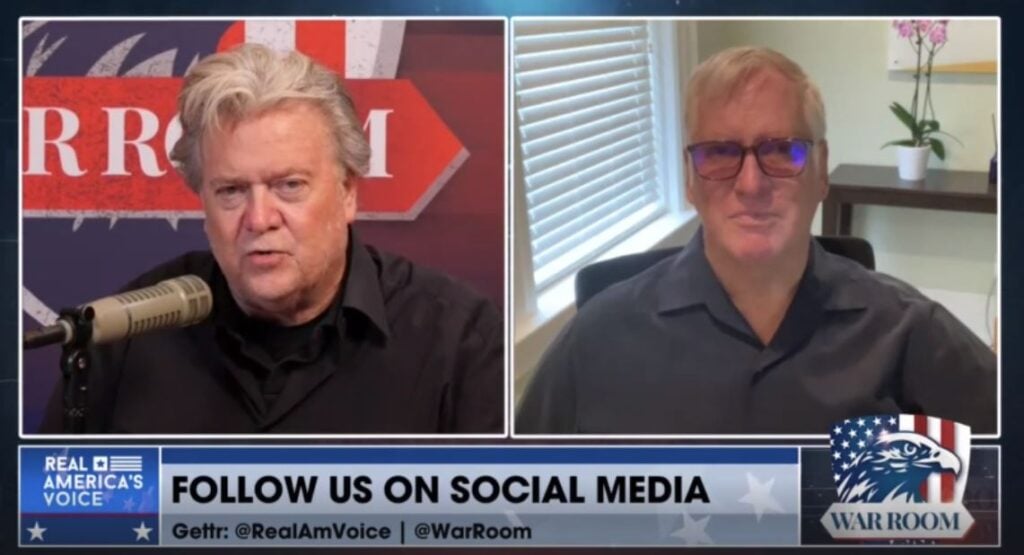 The Gateway Pundit's Jim Hoft joined Steve Bannon on The War Room on Tuesday, the morning after the latest round of junk indictments against President Trump and 18 Trump associates and supporters.
Jim Hoft discussed the allegations from the indictment that included the election workers who were caught jamming stacks of ballots through the election machines three times apiece in the dead of night after the observers were sent home for the night!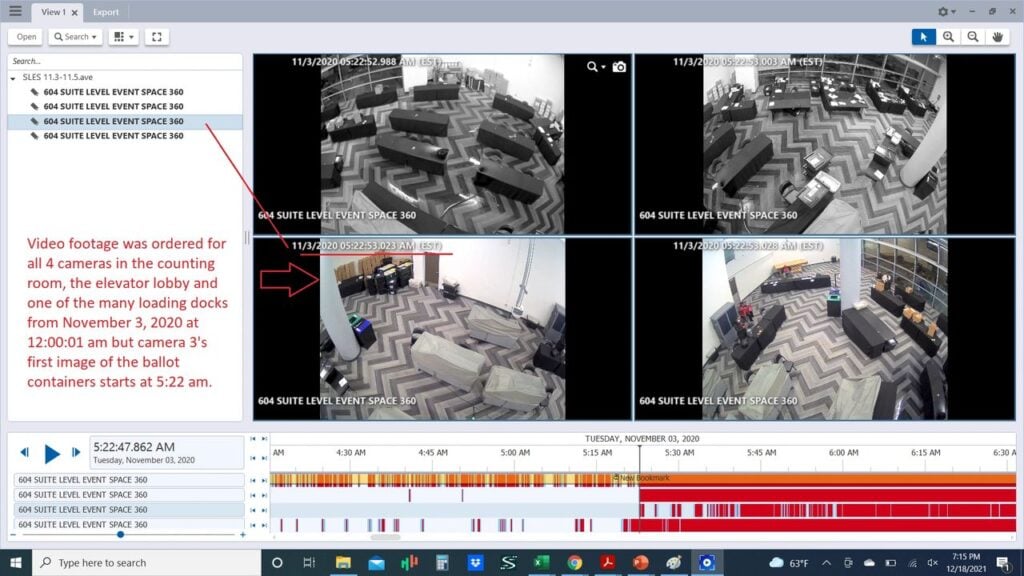 This is how they steal. Fani Willis and Democrats want to make this Standard Operating Procedure. They want "anything goes" elections where you can cheat and steal in the middle of the night and then are rewarded by Democrats at posh galas.
Jim Hoft: I'd like to add about the Georgia case that was announced last night, Steve. They included this incident where this mother-daughter team and a few others went inside of the State Farm Center (in Atlanta) late at night after they announced that they were closing the doors and they were going home for the night.

Well, then they go back in in the middle of the night. We saw this on video. It was captured, Thank God. It was Gateway Pundit who actually identified these two women and the gentleman who was running the show. And it was The Gateway Pundit that also, Steve, we found that they were shoving stacks of ballots about this big through the machines three times apiece. Okay? And so they included this in this indictment last night. And I just would like to say, Steve, we have never conceded that our reporting was wrong in any way. We have the video, people can watch it themselves. And I think any honest American would say that should not be allowed in our elections.
They put actual election fraud into their RICO case!
Source material can be found at this site.