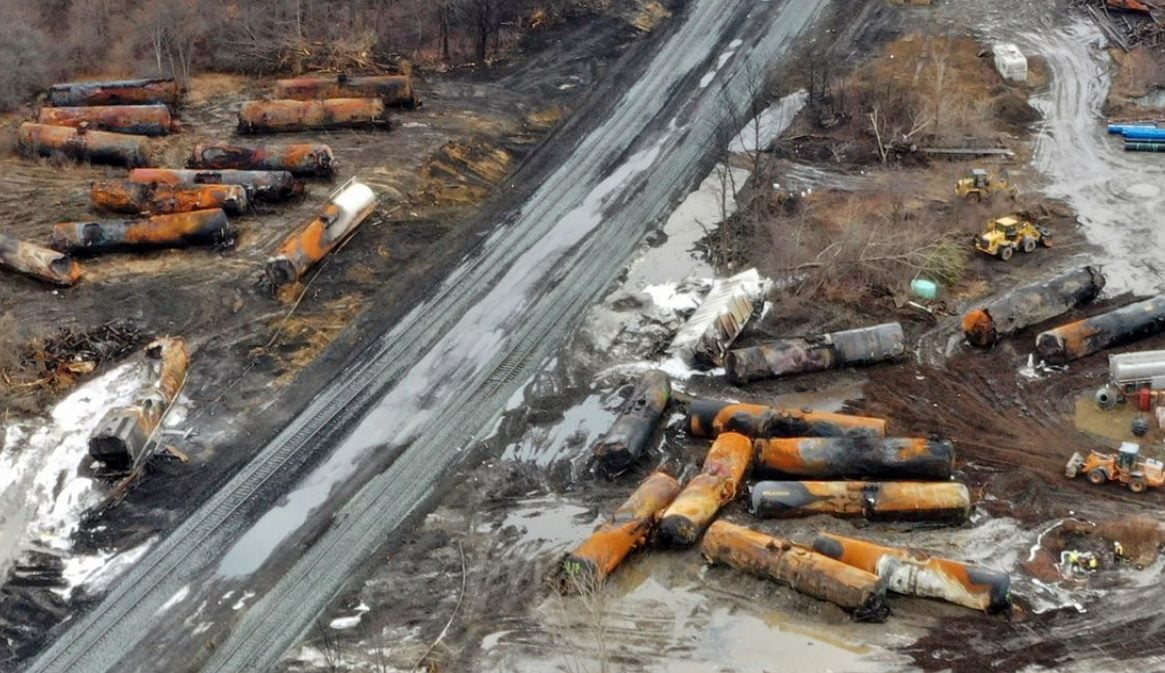 Joe Biden recently traveled to Milwaukee, Wisconsin to talk about how great Bidenomics is working out for the country and flew right over East Palestine, Ohio, the site of the toxic train derailment earlier this year.
Biden claimed he was going to visit East Palestine and still has not done so, despite going on vacation multiple times since then.
Do you think Biden even remembers what happened there?
FOX News reports:
Biden nearly flies directly over East Palestine, Ohio while on trip to Milwaukee to tout 'Bidenomics'

President Biden nearly flew directly over East Palestine, Ohio, on Tuesday, the town he promised to visit in March following a disastrous train derailment that took place there a month earlier, but has yet to do so.

Biden's flight path aboard Air Force One while heading to Milwaukee, Wisconsin for an event touting "Bidenomics," his administration's economic agenda, flew within 20 miles of East Palestine, according to public flight data.

A freight train carrying toxic chemicals derailed in East Palestine on Feb. 3, spurring environmental and health concerns among residents there.

On March 2, Biden promised he would visit the small town "at some point" after growing pressure to do so from both sides of the aisle, but White House press secretary Karine Jean-Pierre said the next day that the administration didn't "have a plan" for him to visit despite making the promise.
Biden is now being criticizd for his non-response to the fires in Maui, but claims that he is going to visit there.
President Biden announces he and the first lady will travel to Hawaii as soon as it's logistically feasible, so as to not get in the way of the response and recovery efforts.

"I want to go, make sure we got everything they need," Biden just said in Wisconsin.

— Monica Alba (@albamonica) August 15, 2023
The people of East Palestine have heard that one before.
Source material can be found at this site.