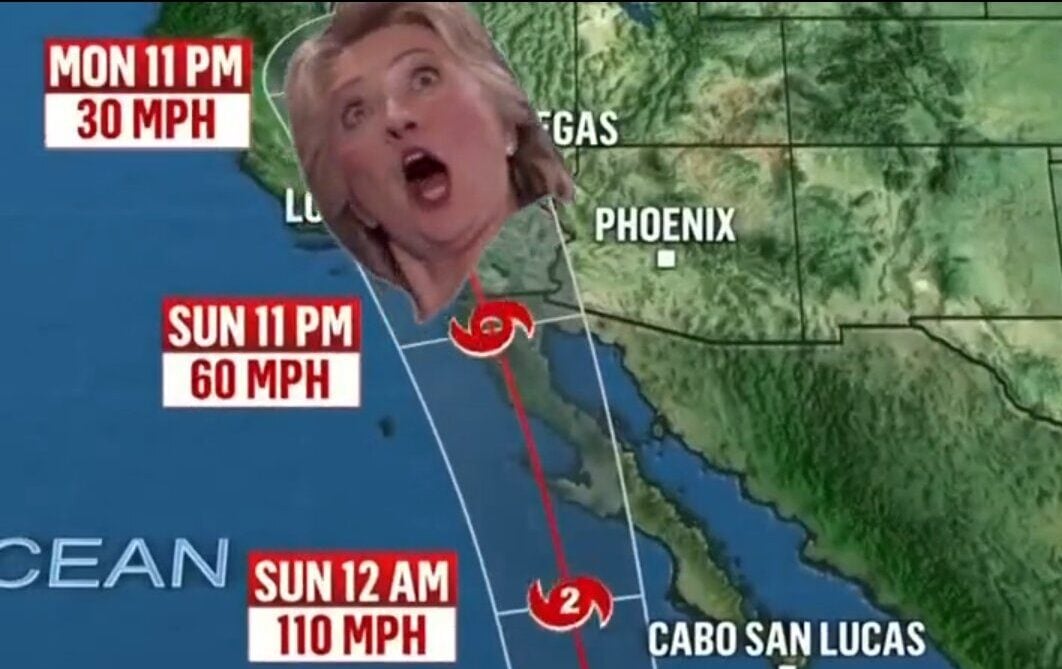 Hurricane Hilary was downgraded to a Category 2 storm with maximum sustained winds at 110 mph Saturday evening as it made its way up Mexico's Baja California peninsula.
Hilary peaked as a powerful Category 4 on Thursday night and began to weaken as she reached cooler waters.
For the first time ever Southern California is under a Tropical Storm warning.
Southern California is bracing for impact.
San Diego, Orange County, Los Angeles and local mountains are bracing for gusty winds (70 mph) and flooding.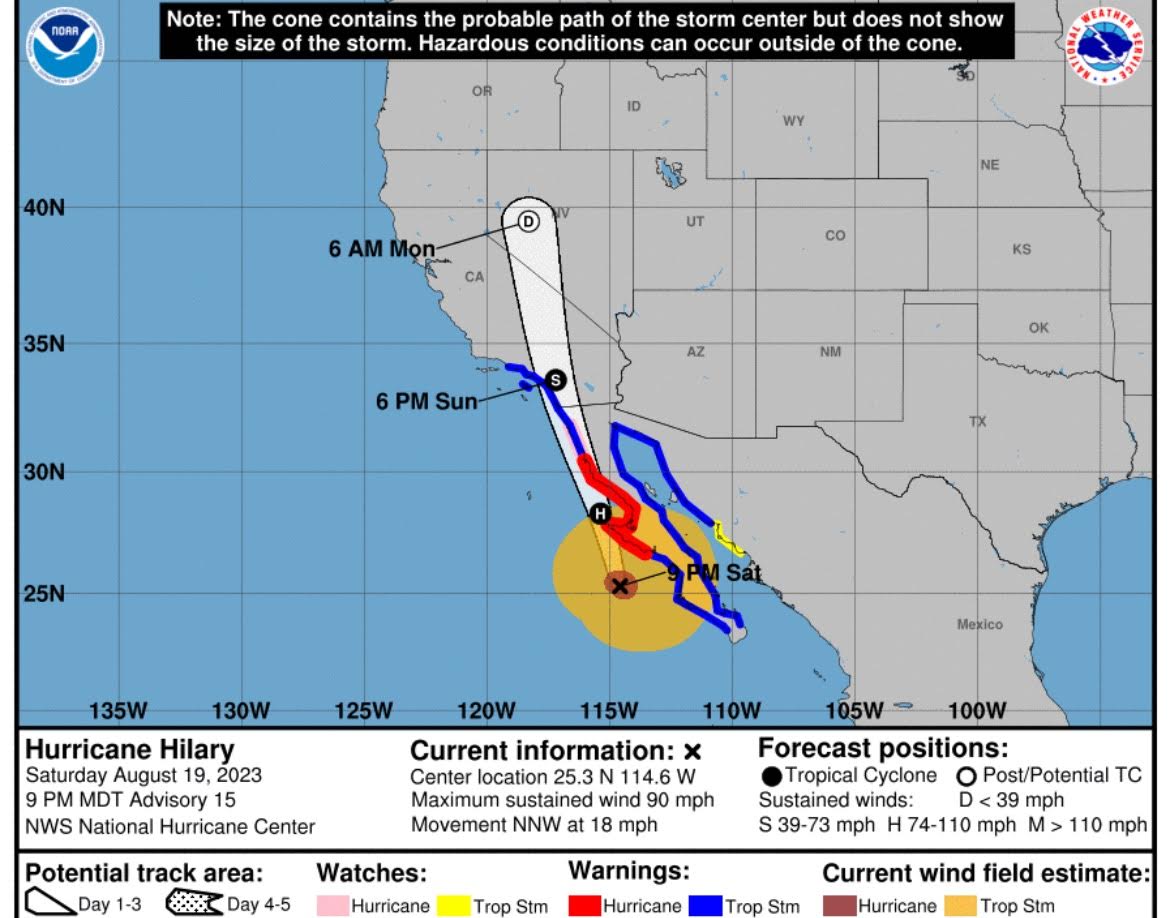 forecast cone
Residents on Catalina Island were told to evacuate on Saturday before the storm made landfall in the US.
Portions of inland Southern California were already hit with thunderstorms and strong winds on Saturday.
Coastal areas of Los Angeles, Orange County, and San Diego Counties are anticipating 2-4 inches of rain.
Mountains and low deserts may get up to 10 inches of rain.
Residents are on alert for flash flooding, mudslides, damaging winds, and high surf.
AccuWeather reported:
Hilary was making its presence felt in Southern California at the beginning of the weekend despite steadily losing wind intensity off the coast of Baja California. AccuWeather meteorologists warn that impacts from Hilary are likely to be highly disruptive, damaging and dangerous as the storm flings copious amounts of moisture northward into early week.

AccuWeather meteorologists are concerned that a life-threatening flooding disaster may unfold in some of the desert areas and mountains in Southern California to southern Nevada, where more than a year's worth of rain could fall.

"The impact from Hilary has the potential to be an extraordinary event, one that is rare and unprecedented," AccuWeather Director of Forecasting Operations Dan DePodwin said.
California Governor Gavin Newsom (D) declared a state of emergency for Southern California on Saturday.
More from KCAL News:
Source material can be found at this site.