The so-called competition between President Trump and the rest of the field proved to be an absolute laugher in Trump's favor.
As The Gateway Pundit previously reported, Trump skipped the first Republican primary debate and sit down for an online Twitter interview with Tucker Carlson which is setting records in terms of views on X (formerly Twitter).
Many analysts predicted Republicans would ditch Fox News in droves to watch the interview between America's two leading America First populists. It turns out they were right.
CNN reported, only 11.1 million people watched the Fox News debate on the disgraced network last night. Another 1.7 million watched on Fox Business.
This is WAY down compared to August 2015 when 24 million viewers who tuned into the first Republican debate in August 2015, a historic number. One can thank President Trump for that.
Here are more reasons why last night's debate numbers are downright pathetic for Fox News:
First, only 2.8 million people within the coveted 25-54 age demographic watch the Trump-less "competition." The average age of the audience was 67 years old. That likely means almost half were close to 70 years old.
Second, more people watched the first Democrat debate four years ago. The Joe Biden-led field drew 15.3 million viewers across NBC, MSBNC and Telemundo back in August 2019.
Finally, the population of the United States has increased from 321 million in 2015 to 334 million today. Despite this increase, last night's debate audience could only muster about half compared to the one eight years ago.
Meanwhile, Trump's interview with Tucker is at approximately 245 Million views as of this writing.
LOOK:
Ep. 19 Debate Night with Donald J Trump pic.twitter.com/ayPfII48CO

— Tucker Carlson (@TuckerCarlson) August 24, 2023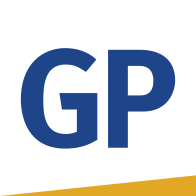 Dear Reader – The enemies of freedom are choking off the Gateway Pundit from the resources we need to bring you the truth. Since many asked for it, we now have a way for you to support The Gateway Pundit directly – and get ad-reduced access. Plus, there are goodies like a special Gateway Pundit coffee mug for supporters at a higher level. You can see all the options by clicking here – thank you for your support!
Source material can be found at this site.