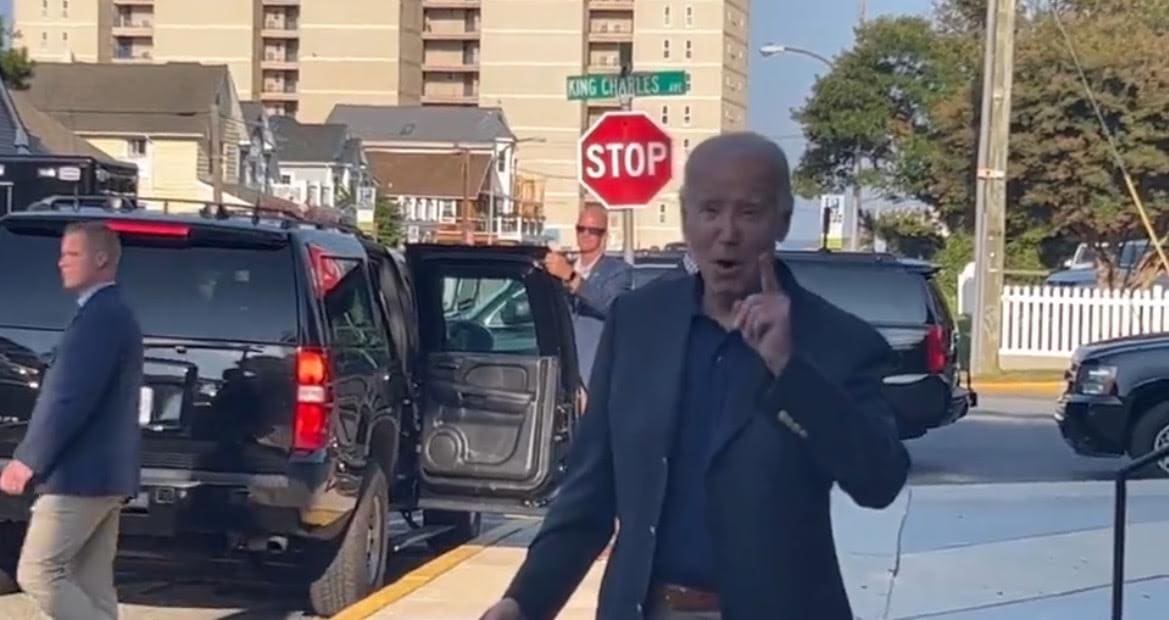 Joe Biden on Sunday hobbled over to reporters posted up on King Charles Avenue outside of St. Edmond Catholic Church in Rehoboth Beach, Delaware to explain why he's always at the beach.
Biden has spent more than a solid year on vacation without visitor logs. He spent virtually the entire month of August snoozing at the beach and hiding away in Lake Tahoe.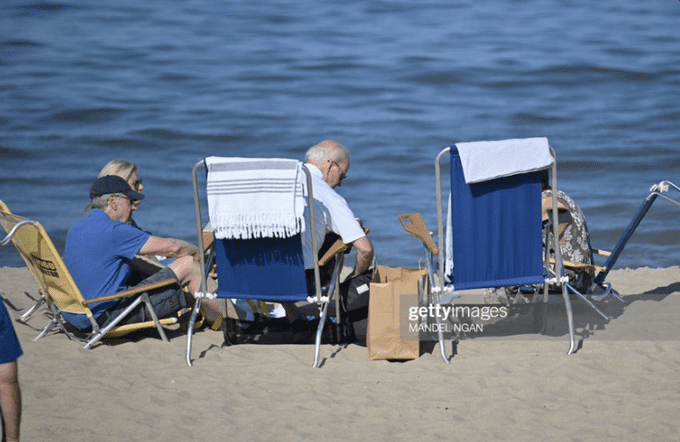 After major backlash for ignoring the rising death toll in Maui while he went on two back-to-back vacations, he's starting to get defensive.
Biden came up with a new excuse for his non-stop holiday in Rehoboth Beach: He has no 'home' to go to.
"Oh, and by the way, the reason why I'm here today, just for one day – I know you all think I'm on vacation – I'm not! I have no home to go to!" Biden said in an attempt to defend his neverending beach getaway.
Now he's homeless.
"The Secret Service tore my house up – in a good way to make it secure so I have no place to go so I'm here right now. I'm only here for one day," Biden said.
"Are you homeless? Is that what you're telling us?" a reporter asked Biden.
"No! I'm down here for the day because I can't go home home," Biden said referring to his Wilmington house.
VIDEO:
Biden, who has spent most of the past 30 days on vacation, claims he has no home to go to. He has yet to visit East Palestine and took days to visit Maui. pic.twitter.com/A6bkGBiRWH

— Ian Miles Cheong (@stillgray) September 4, 2023
Source material can be found at this site.