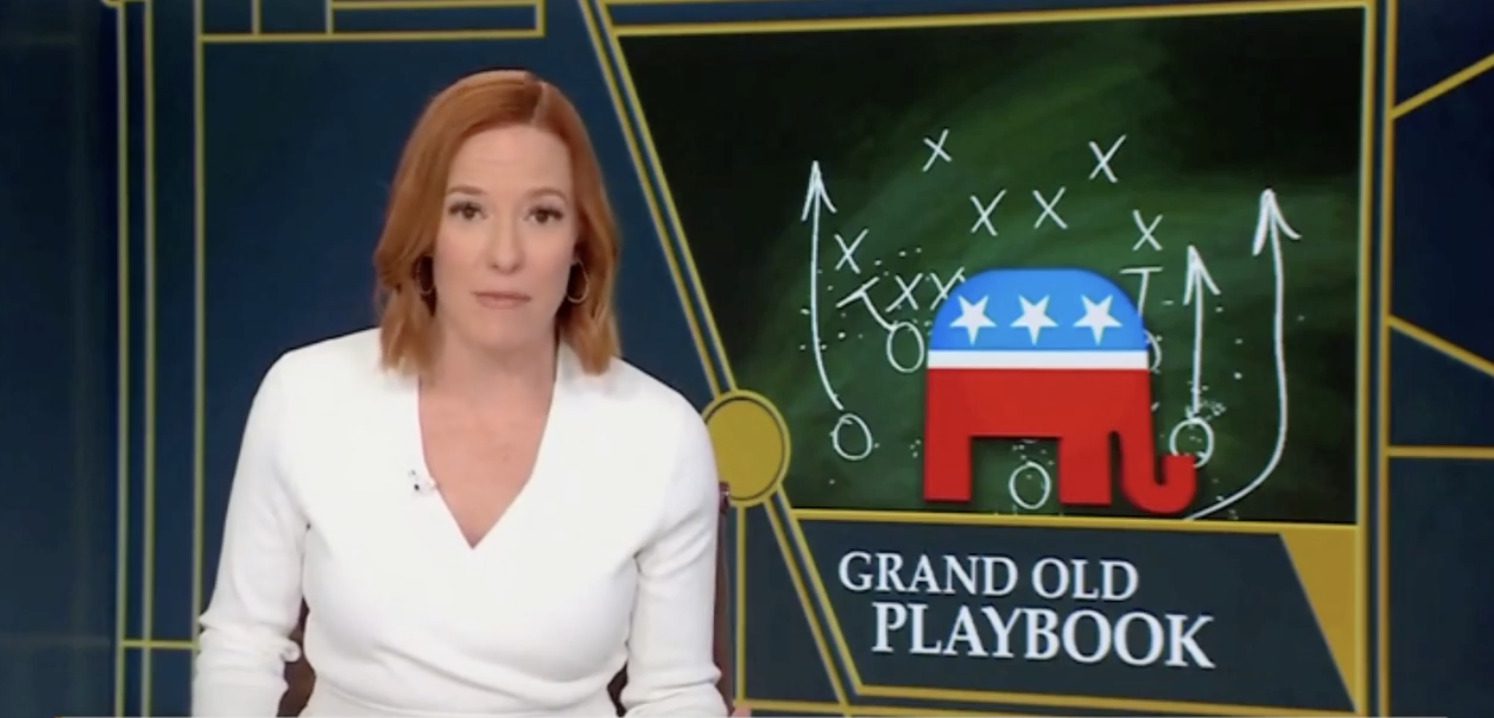 MSNBC is giving Joe Biden's former press secretary Jen Psaki a primetime TV slot just in time for the 2024 election.
Consider what this means. A far left cable news outlet is allowing a former press secretary to present herself as a news show host while her former boss is seeking reelection.
Try to imagine the reaction from the left if Sarah Huckabee Sanders was given the 8 PM slot on FOX News during the 2020 election.
From the Hollywood Reporter:
MSNBC Adds Jen Psaki to Primetime Lineup, Shifts 'All In' to Four Days a Week

MSNBC host and former White House Press Secretary Jen Psaki is going to primetime.

Inside with Jen Psaki will now run on the cable news channel on Monday nights at 8 p.m. beginning Sep. 25, replacing an hour of All In with Chris Hayes.

Hayes will continue to host his show on Tuesday through Friday nights. Psaki will also continue to host Inside on Sundays at noon, and write her MSNBC political column.

MSNBC noted that, for the past year, All In has had a rotating slate of guest hosts on Monday nights as Hayes has worked on his podcast, an upcoming book, and live events. He will continue to expand his portfolio of content for the company. Psaki, it should be noted, was a frequent guest host for Hayes on Monday nights.
Could MSNBC be any more obvious?
Lest anyone question just how far in the tank for Democrats @NBCNews is, they've raising the profile of Biden's former press secretary to help prop him up before the election. Ginger Goebbels to the rescue! https://t.co/tttG6SzLPl

— Derek Hunter (@derekahunter) September 7, 2023
Who needs state propaganda when private media companies hire press secretaries to be news anchors?https://t.co/9IRXjJg6mI

— David V. Johnson (@contrarianp) September 7, 2023
finally, democratic party talking points available on cable TV https://t.co/0kJhLG5I5p

— Logan Dobson (@LoganDobson) September 7, 2023
Remember when the left called FOX News state-run TV? What do they call this?
Source material can be found at this site.