Early Thursday morning, NYPD officers stormed a men's migrant shelter at 455 Jefferson Street in East Williamsburg, arresting six residents and charging three with assaulting an officer, the New York Post reported.
The operation was part of a targeted crackdown on illegal mopeds and scooters in the area, which have been the subject of numerous community complaints.
Police descended on the shelter around 7:50 a.m. after receiving multiple grievances about mopeds, scooters, and bikes parked in the vicinity. The situation rapidly spiraled out of control as officers began confiscating vehicles, leading to physical confrontations and a total of six arrests.
Three illegal immigrants—Luis Panta Marquez, 22; Victor Rodriguez, 25; and Wuilliam Borges-Mendez, 26—face charges of attacking an officer among other crimes, according to law enforcement sources.
The other three, Wael Mohamed, 19; Gilbert Jose Veliz Fernandez, 21; and Jose Eduardo Delgado Martinez, 25, were charged with resisting arrest and obstruction. All six individuals reside in the same six-story shelter complex situated near the Queens border.
Cellphone footage acquired by The Post showcases a chaotic scene. Officers are seen grappling with men, some of whom are desperately trying to prevent their bikes and scooters from being seized.
In one video clip, officers can be heard shouting, "Get back! Get the f–k back!" as men throw objects at them. One officer deploys a Taser to subdue the escalating situation.
WATCH:
In addition to the arrests, the police seized sixteen unregistered mopeds from the scene. Unfortunately, two officers suffered minor injuries during the confrontation.
Jen Gutiérrez, a councilwoman representing Bushwick, slammed Mayor Eric Adams and the raid that took place on Thursday.
"This mayor can't have it both ways, saying 'we care about you and want you to thrive' while at the same time targeting migrant shelters in this way," Gutiérrez said, adding, "He is fully aware of the role informal jobs play in helping these folks get on their feet."
More from the New York Post:
At the Brooklyn shelter Thursday, a migrant named Meron told The Post they can't park behind the building — where there's actually bike parking — because they're not allowed.

But there's not always room in front — "There are a lot of people with scooters," the Eritrean immigrant said.

And some of the men don't know they even need a license for the mopeds, he said.

"In Africa, where we come from, we don't get license for a small bike," he said. "When we buy the bike they know we are asylum seekers – and they don't tell you get license. The problem is from them, not us."

"This is not the America we expected," Meron, from East Africa, said. "We expect to be protected and be safe – we are political asylum seekers. We have a lot on our minds."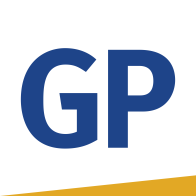 Dear Reader – The enemies of freedom are choking off the Gateway Pundit from the resources we need to bring you the truth. Since many asked for it, we now have a way for you to support The Gateway Pundit directly – and get ad-reduced access. Plus, there are goodies like a special Gateway Pundit coffee mug for supporters at a higher level. You can see all the options by clicking here – thank you for your support!
Source material can be found at this site.