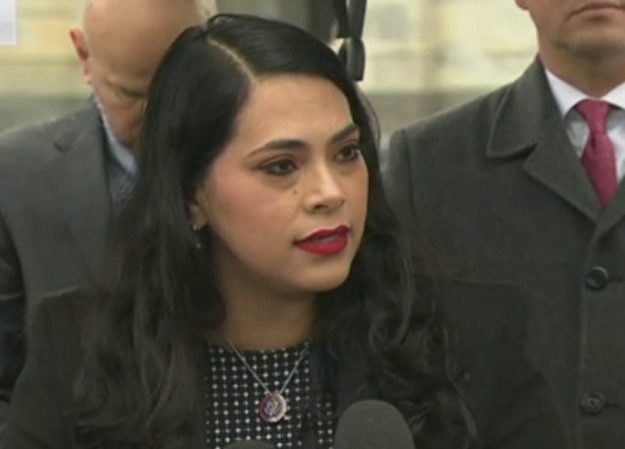 Conservative Texas Republican Mayra Flores said during a recent interview that the Mexican cartel now controls the southern border.
While the Biden administration has allowed the border to be overrun by illegal crossers, one of the main concerns of critics has been the national security risk.
Flores reinforces these concerns with her comments.
From Townhall:
Former Texas GOP Rep Shares How the Border Is 'Getting Out of Hand' Under Biden

In a recent interview with Townhall, former GOP Rep. Mayra Flores, who is running to reclaim her seat in Texas' 34th congressional district in 2024, shared how her Mexico-bordering district has been impacted by the Biden administration's mishandling of the border crisis.

"The Mexican cartel is in full control of the southern border," Flores told Townhall. "This is a situation that we [people who live near the border] deal with on a daily basis."

"It's the best time for terrorists to come into the country, because we don't have border security," she explained. "We have a federal government that refuses to enforce the law."

"This is the deadliest administration, where the most migrants have lost their lives," she added.

"Nothing will stop this crisis…until the Biden administration starts enforcing the law and starts deportations. There's very little deportations happening. When you're not sending people back, people will continue to come," she said.
Flores made similar comments to Newsmax:
The migrant crisis at the southern border under President Joe Biden has made the U.S. less safe than it was when the Sept. 11 terrorist attacks occurred in 2001, former Rep. Mayra Flores told Newsmax on Monday. https://t.co/djWyLhUz8r

— NEWSMAX (@NEWSMAX) September 12, 2023
She has been active in assisting cleanup at the border.
The devasting effects of the humanitarian crisis cause harm to our environment and damage both sides of the border. This morning, we spent it cleaning up the waste and trash left behind. Each undergarment and clothing we collected convey a sad and harsh reality.@USBPChiefRGV pic.twitter.com/LIxCf4rpgC

— Mayra Flores (@MayraFlores_TX) September 10, 2023
Her views on the potential dangers of an open border should concern all Americans.
Source material can be found at this site.