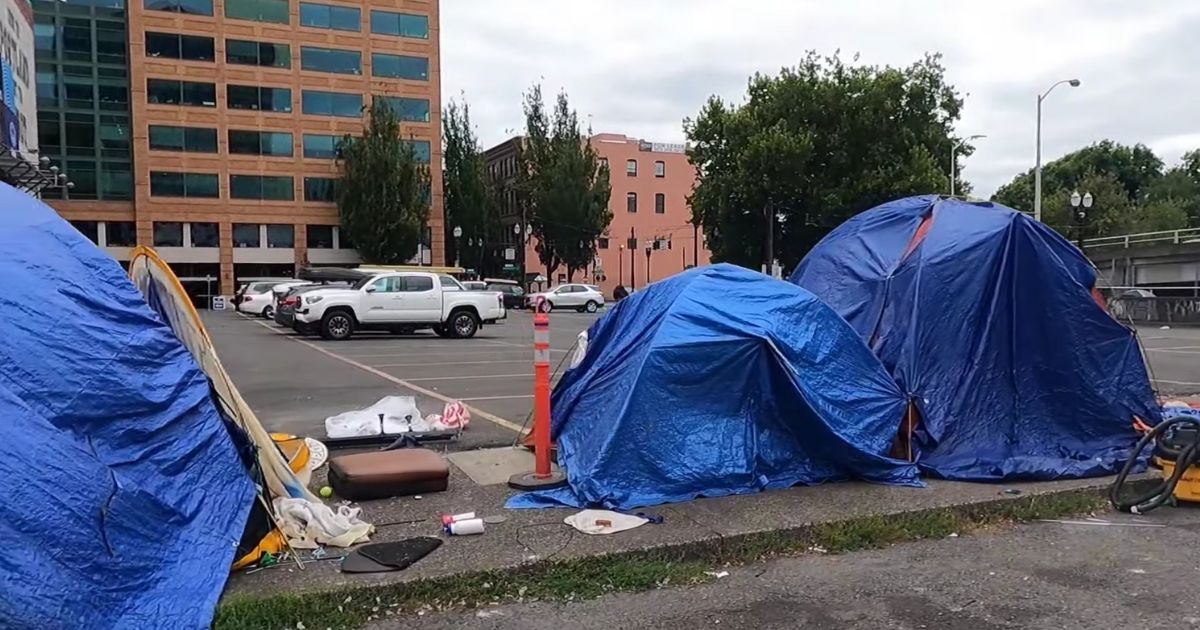 The state of Oregon had been experiencing population growth for decades, but that trend is now reversing.
In 2022, more people left the state than those who moved in. Does the timing of this seem significant? It should.
Right around the time the pandemic began, Antifa basically took over the city of Portland. Homelessness and crime rule the downtown of the city, making it nearly impossible for businesses to thrive.
This report from Oregon Live never even mentions that:
More left Oregon than arrived last year, Census Bureau says, reversing decades of growth

More people left Oregon than moved into the state in 2022, a reversal of growth trends that had endured since the 1980s.

The new U.S. Census Bureau numbers mark the first time Oregon saw more people leaving than arriving since a housing crash in the early '80s caused a sharp recession in the state.

Oregon's timber-dependent economy of the time meant it was among the hardest-hit states. That recession was the state's deepest until the COVID-19 pandemic, and it took the better part of a decade for the state to regain the jobs lost.

At that time, the state saw five years of net negative migration, according to the Oregon Office of Economic Analysis.

Today's population decline comes in the wake of the COVID-19 recession, which upended the workforce as remote work introduced people to the possibility of working from anywhere. Portland was among the urban centers that saw unusually large flows of residents leaving during this time. While many cities, like Seattle and Fort Worth, saw reversals in population losses after the first full year of the pandemic, Portland continued to shed residents and was among the fastest shrinking big cities in 2022.
Meanwhile, the Greater Idaho movement is gaining steam.
@washingtonpost published about Greater Idaho today.

We've been covered by every major TV network and newspaper in the country.

But very few, not even WashPo, have mentioned the benefits to WESTERN Oregon of moving the state line (see thread)https://t.co/6n9gyN0MfU

— the Greater Idaho movement (@GreaterIdaho) September 15, 2023
People don't want to live under the tyranny of the radical left. When will the leaders in Portland figure this out?
Source material can be found at this site.