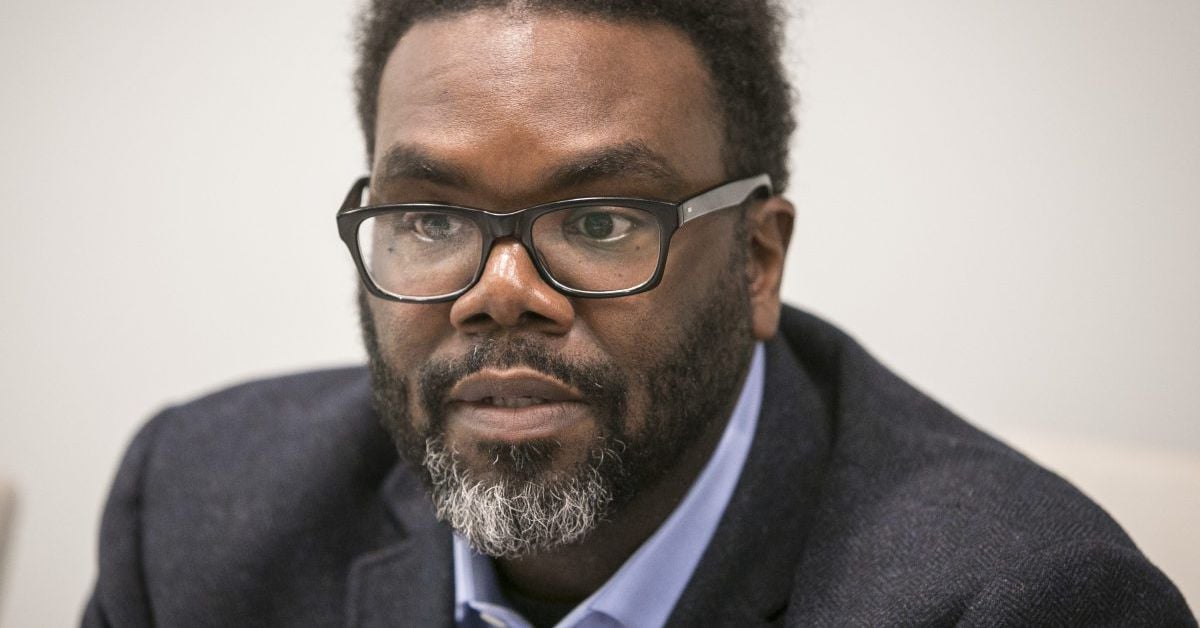 Residents of Chicago are begging Mayor Brandon Johnson to stop accepting more illegal immigrants but he clearly isn't listening.
Instead, the mayor has just signed a $29 million dollar contract to build camps for illegal immigrants in the city.
This is like a disaster in slow motion. Everyone can see the crash coming but no one seems able to convince leaders to stop it.
The Daily Mail reported:
Chicago Mayor Brandon Johnson quietly signs $29 MILLION contract with security firm to build migrant camps

Chicago mayor Brandon Johnson has quietly signed a $29million contract with a security firm to build migrant base camps, as residents plead with the city's democratic leaders to stop letting asylum seekers in the state.

The city's deal with the controversial Garda World firm, signed last week, includes at least six locations across the city, with zones holding between 200 and 1,400 asylum seekers. It also includes bedding, laundry, showers, three meals a day and security.

It comes as Chicago residents are becoming increasingly concerned about a surge of asylum seekers arriving on buses from southern states. Many of the migrants have been transported north from Republican border states in a bid to prove the Democrats' open arms policies are a disaster.

'I want to know if there is a capacity limit and what is that limit if there is one?' one city resident asked at a community event this week. 'And why can't we close the borders of Chicago or the state of Illinois in the first place? Why can't we close the border?'

Chicago has seen 13,000 migrants arrive in the city since August 2022, and the surge is expected to cost taxpayers $302 million by the end of the year.
This is going to end badly. Anyone with an ounce of common sense knows it.
Let's go to all the houses that have "hate has no home here" or democrat signs in the window or yard and ask how many migrants they are willing to take into their homes.https://t.co/tEJGzvLjUN

— Awake Illinois (@Awake_IL) September 21, 2023
This has already raised ire among its citizens, particularly blacks, who rightly feel that the sanctuary city is taking resources away from residents to help illegals. You voted for this?!
?
Woke Going Broke: Chicago to Spend $26M on Migrant Camps https://t.co/UZOEWUb89A

— Dogs Chained And Throttled On X (@baileyjer) September 22, 2023
The people of Chicago are in for a dose of reality unlike anything they have ever seen.
Source material can be found at this site.