Joe Biden Saturday evening delivered remarks at the 2023 Phoenix Awards Dinner at the Washington Convention Center in Washington, DC.
As usual, Biden's speech was full of lies and gaffes.
Biden once again lied about being involved in the civil rights movement.
This is one of Biden's favorite lies.
"I started off as a kid in the civil rights movement in Wilmington, Delaware, when I was in high school. And the community, we won the c— we won by a staggering 3,100 or 3,200 votes when I ran the first time for the Senate!" Biden said Saturday night.
At one point racist Joe Biden called black rap artist LL Cool J "boy" before catching himself.
"LL J Cool J, uhh, by the way, that boy's got— that man's got biceps bigger than my thighs," Biden said.
Imagine the headlines if Trump said this.
WATCH:
Biden calls LL Cool J a "boy" before quickly correcting himself.

— Citizen Free Press (@CitizenFreePres) September 24, 2023
Joe Biden routinely refers to black men as "boy."
Earlier this year, Joe Biden referred to Democrat Wes Moore, Maryland's first black governor as "boy" during his remarks.
"And you got a helluva new governor in Wes Moore, I tell ya," Biden said. "He's the real deal and the boy looks like he still play."
Joe Biden also called a black advisor "boy" during a FEMA briefing in August 2021.
WATCH:
Watch: Biden refers to a black FEMA adviser as "boy." pic.twitter.com/aWqv0vjOhE

— Kyle Becker (@kylenabecker) August 31, 2021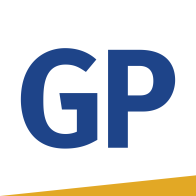 Dear Reader – The enemies of freedom are choking off the Gateway Pundit from the resources we need to bring you the truth. Since many asked for it, we now have a way for you to support The Gateway Pundit directly – and get ad-reduced access. Plus, there are goodies like a special Gateway Pundit coffee mug for supporters at a higher level. You can see all the options by clicking here – thank you for your support!
Source material can be found at this site.