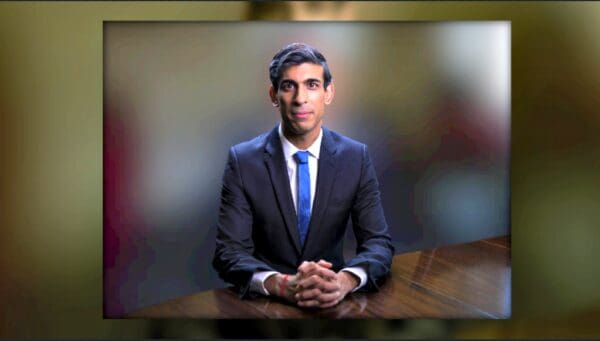 This present election season around the western world is making waves everywhere. Faced with the prospect of a reckoning from the voters, politicians leave their globalist agendas aside -at least for a while – and miraculously regain a deep appreciation for the voters' opinions and priorities.
And then we start to see very rare things, like for example a conservative PM starting to behave like… a conservative.
Take British prime minister Rishi Sunak. Faced with an upcoming General Election, and with opposition Labor well ahead in the polls, Sunak has started to make moves of a distinct conservative nature.
In a new development, the embattled PM is reportedly considering an inheritance tax cut, as he attempts to regain the conservative voter, and create dividing lines with leftist Labour policies.
The Guardian reported:
"The plans would make way for the eventual scrapping of the levy, the Sunday Times has reported. However, Downing Street has sought to play down speculation that the prime minister was drawing up plans to cut the tax.
At present, inheritance tax is charged at 40% for estates worth more than £325,000, with an extra £175,000 allowance towards a main residence if it is passed to children or grandchildren. A married couple can share their allowance, which means parents can pass on £1m to their children without any tax to pay."
A proposals reportedly under consideration is to reduce the 40% rate in the budget next March, paving the way to abolish it in future years, the paper said.
"A senior government source said: "No 10 political advisers have been looking at abolishing inheritance tax as something that might go in the manifesto. It's not something we can afford to do yet."
They added that it was the 'most hated tax' in Britain, according to polls. 'It's the most hated tax at every income [level]', said the source. 'People also feel it is just wrong to tax people on income that has already been taxed – and at a time when they are grieving'."
While officials insist that formal plans are not being drawn up, the issue is raging in the public debate right now, including by cabinet ministers.
Yahoo reported:
"Cabinet minister Grant Shapps has offered an insight into the views of some of those in Parliament – calling taxes on inheritance 'deeply unfair' and 'particularly punitive'.
[…] He warned that the public 'will certainly have to wait for a budget or another event for the government to set out whatever the plans will be', adding: 'I'm in favour of all taxes being lower, but we've got to be fiscally responsible'.
[…] If Sunak were to unveil any plans at the upcoming Conservative Party conference, which is due to kick off in Manchester next Sunday (1 October), it would likely be something of a crowd-pleaser. There has long been pressure within the Tories to change or scrap the charge, with former Prime Minister Liz Truss calling for it during her short tenure in 2022."
Read more about Rishi Sunak:
Rishi Sunak Rolls Back Multiple Environmental Policies in 'Pragmatic' Move That Leaves Climate Alarmists Fuming – British PM Worries About Financial Impact on Families
Source material can be found at this site.