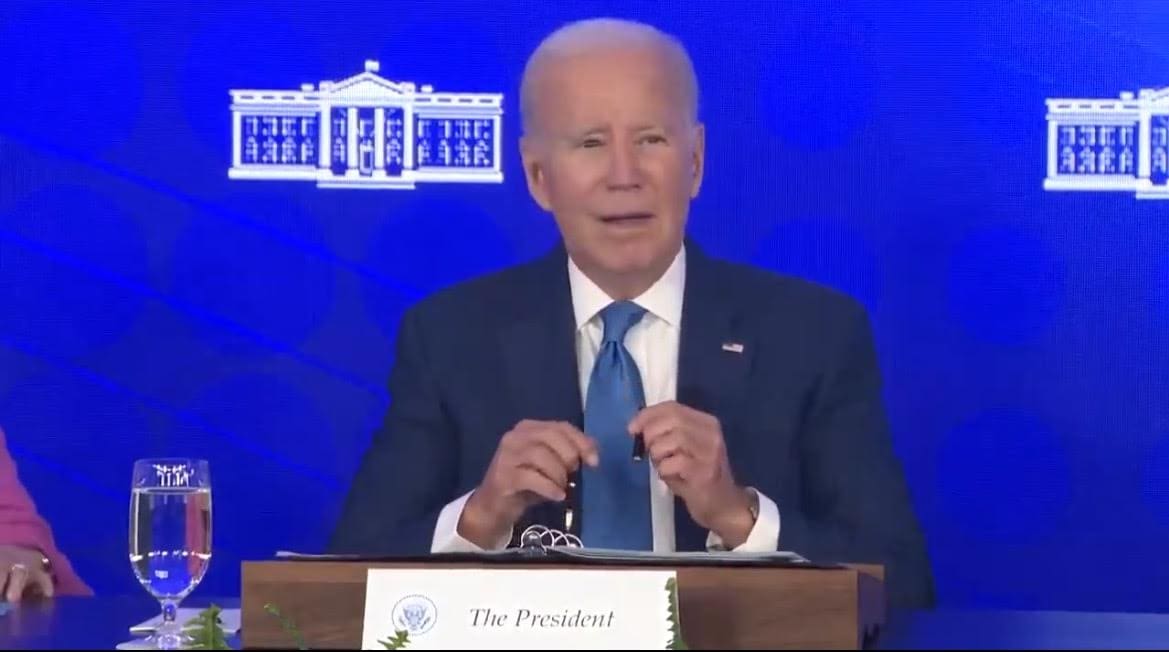 Joe Biden on Wednesday held a meeting with the President's Council of Advisors on Science and Technology in San Francisco.
Biden arrived in California on Tuesday evening after shuffling around Wayne County, Michigan for 12 minutes and talking to striking autoworkers for 87 seconds.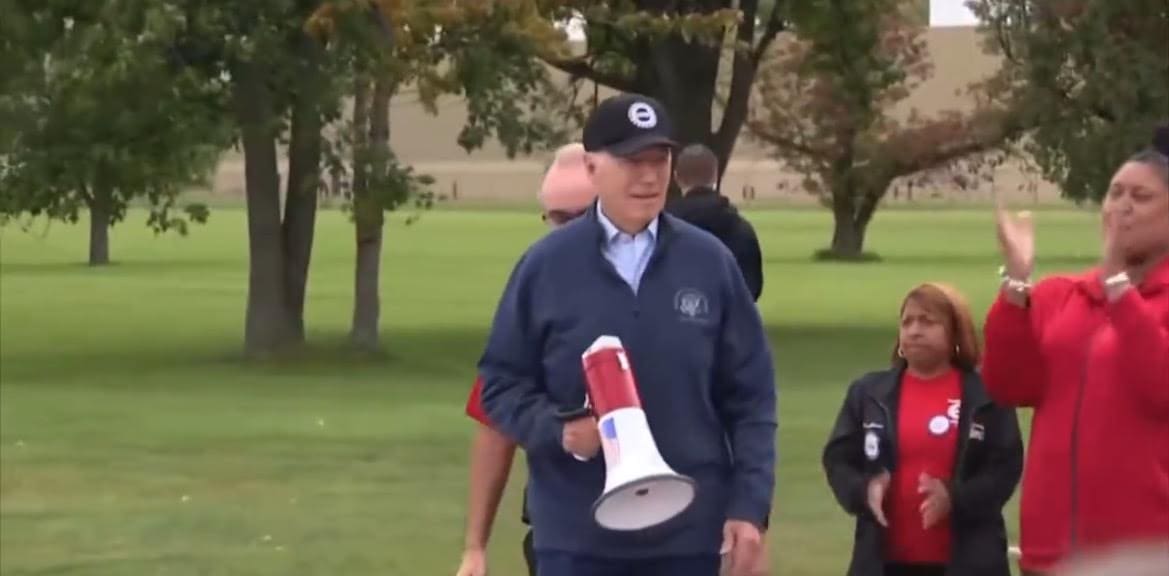 Biden spent Tuesday evening at a ritzy fundraiser with Hollywood elitists.
On Wednesday Joe Biden delivered brief remarks before his handlers ejected reporters.
"AI has the potential to transform research," Biden said. "America leads the way toward responsible AI innovation."
At one point Joe Biden couldn't remember the word "Covid," and referred to the pandemic as a 'health crisis.'
WATCH:
WATCH: A highly confused Joe Biden can't remember the word "COVID" while speaking at a press conference.

A complete moron is leading our country ??? pic.twitter.com/hLeqYPZ1an

— Proud Elephant (@ProudElephantUS) September 27, 2023
At the end of his speech, Biden said if the Republicans don't come to an agreement on the stopgap funding bill, cancer won't be cured.
"If we have a government shutdown, a lot of vital work in science and health could be impacted – from cancer research, to food safety," Biden said. "So the American people need our Republican friends in the House of Representatives to do their job: fund the government."
After his remarks, a confused Joe Biden looked around as reporters shouted questions. His handlers quickly swooped in and shooed away the press.
"I don't think anything is inevitable in politics," Biden mumbled.
Biden stared blankly as his handlers shooed away reporters.
VIDEO:
A confused Joe Biden briefly responds to reporters' questions before his handlers eject them from the room pic.twitter.com/2wlcHmeXdy

— RNC Research (@RNCResearch) September 27, 2023
Source material can be found at this site.