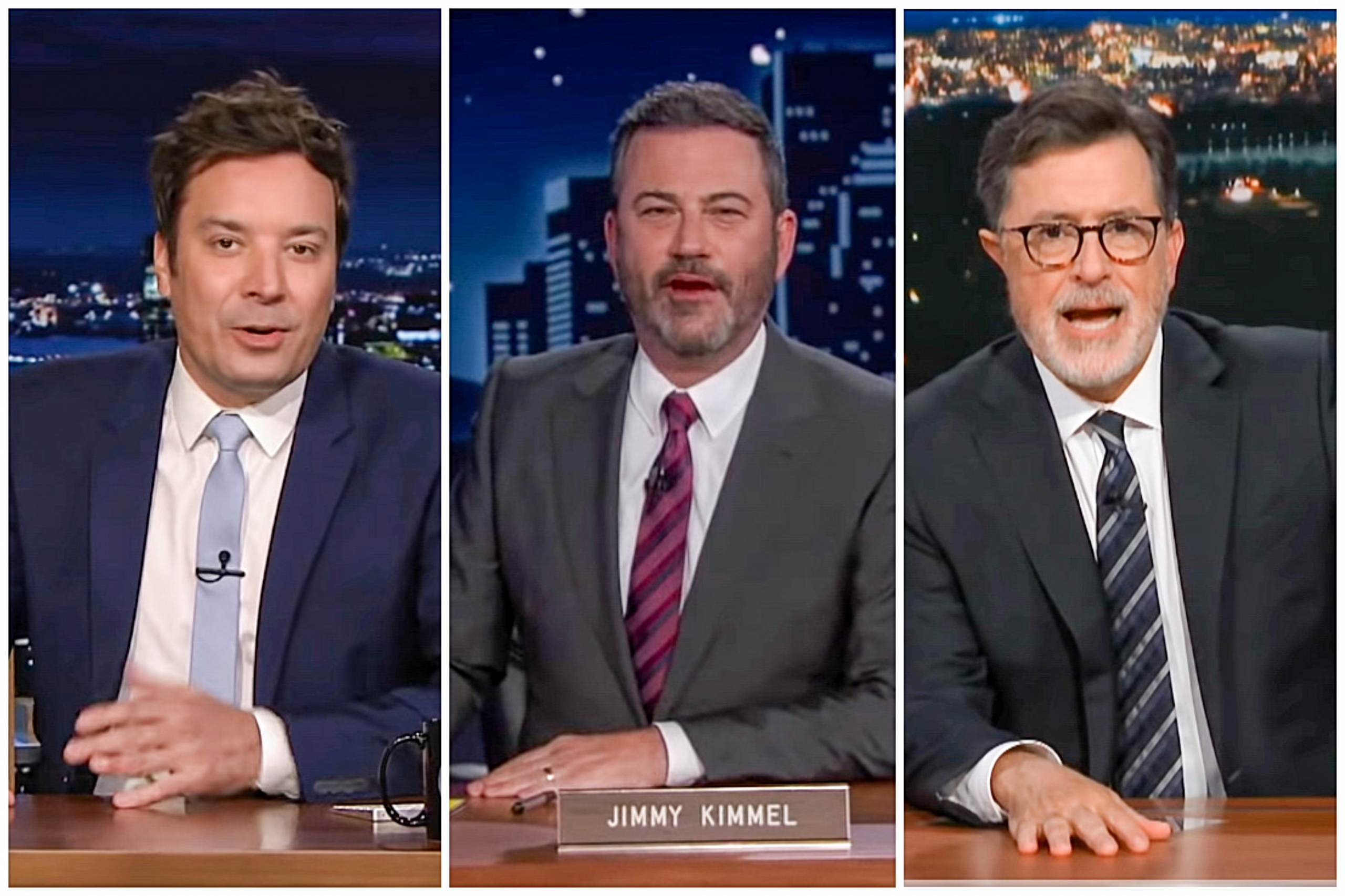 One of the upsides of the writer strike was that obnoxious, left wing late night hosts were off the air for months, not that anyone missed them.
Now that the strike is over, they are planning their return to the airwaves.
Will anyone notice?
NBC News reports:
Jimmy Fallon, Seth Meyers, Stephen Colbert and Jimmy Kimmel announce late-night returns after strike ends

Some of your favorite late-night television talk show hosts are returning to the air now that the Hollywood writers strike has come to an end.

NBC's "The Tonight Show Starring Jimmy Fallon" and "Late Night with Seth Meyers" will return Monday. Also back on the same night will be CBS' "The Late Show with Stephen Colbert" and ABC's "Jimmy Kimmel Live!"

The announcements came on the shows' respective social media accounts Wednesday morning.

Several of the late-night hosts teamed up for a podcast called "Strike Force Five" while their shows were off the air. It was a limited series featuring Fallon, Meyers, Colbert, Kimmel and John Oliver, and profits from the podcast went to their out-of-work show teams.

In a joint statement from "Strike Force Five" announcing the return to television, they said that "Last Week Tonight with John Oliver" will return to HBO on Sunday.
If the strike showed anything, it's that America does not need these shows anymore.
Someone just told me the late night talk shows have been off air for five months. Did anyone notice?

— Miranda Devine (@mirandadevine) September 25, 2023
Anyone even realize they were gone? Lol

— DrBullDobbs (@DrBullDobbs) September 28, 2023
All of these shows are exactly the same. An hour of bashing Turmp and other Republicans. It was great to get a break from them. Now we can all go back to ignoring them.
Source material can be found at this site.