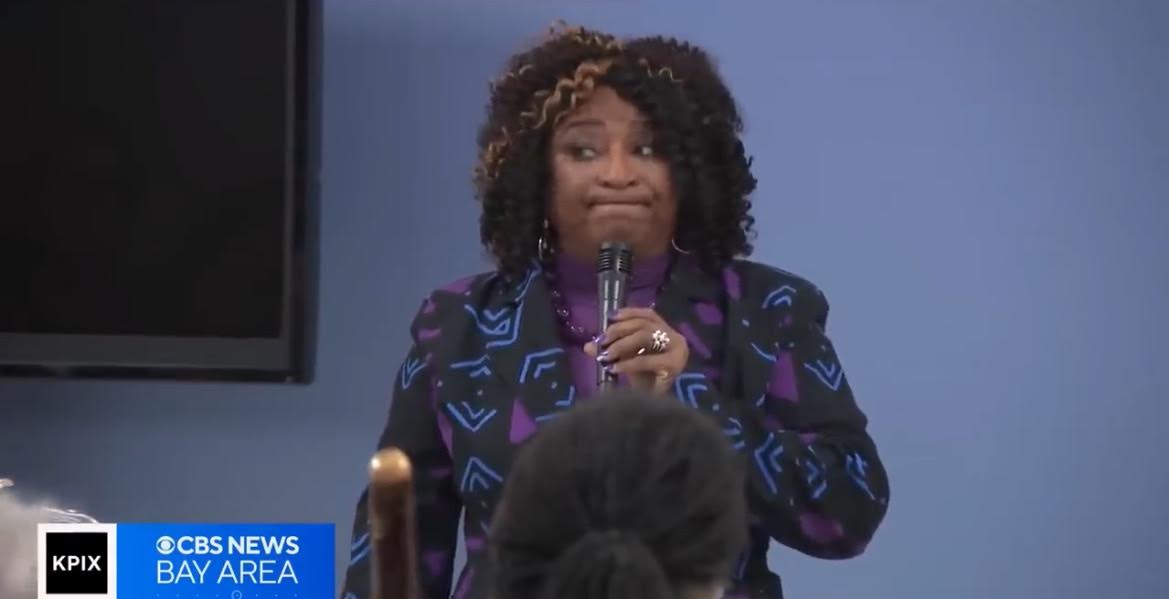 How bad is the crime and theft problem in Oakland, California? So bad the Soros backed DA just got her laptop stolen from her car while she attended a community meeting.
She called the police to report the theft and no one showed up, so she was forced to file a report online.
Pamela Price is facing a recall election specifically over this issue.
ABC 7 News reports:
Alameda County DA Pamela Price's work laptop stolen during car burglary in Oakland, sources say

Multiple sources tell ABC7 News that Alameda County District Attorney Pamela Price's work laptop was stolen during a car burglary outside a family justice center in Oakland on Friday afternoon.

The incident reportedly happened near 27th Street and Telegraph Avenue around 3:30 p.m.

According to Google Maps, the Alameda County Family Justice facility is located at 470 27th Street.

Sources say the DA was told to go online and make a report if she didn't want to wait for an officer to arrive.

On Saturday, OPD confirmed the burglary in the area saying in a statement to ABC7, officers learned that multiple individuals broke into a vehicle, took several items and then fled the area in a vehicle with the loss…

According to Noyes, an OPD source says Price waited an hour for police to arrive, gave up and made the report online.
That's karma.
Multiple sources confirm Alameda County District Attorney Pam Price's laptop was stolen in an auto burglary at 28th and Telegraph this afternoon around 3pm.

(I'm told she was instructed to go online file a report if she didn't want to wait for an officer to arrive.) #Oakland pic.twitter.com/HNd1xaT7Zn

— Dion Lim (@DionLimTV) October 28, 2023
We've confirmed that perps stole DA Pamela Price's work laptop from her security team's Chevy Tahoe shortly after 3 p.m. Friday. Happened right by the @AlamedaCountyDA's Family Justice Center at 28th and Telegraph in Oakland. Auto burgs are up 36% in Oakland this year. pic.twitter.com/5FttPcwitL

— The Berkeley Scanner (@BerkeleyScanner) October 28, 2023
In this video from July, Alameda County DA Pamela Price said she feels safe in Oakland. Today, her car got bipped and her work laptop stolen. Still feel safe? Is crime still down? Oh the hypocrisy. @MayorShengThao pic.twitter.com/dIgWhNq15l

— T Wolf (@Twolfrecovery) October 28, 2023
She is a victim of her own policies.
Source material can be found at this site.