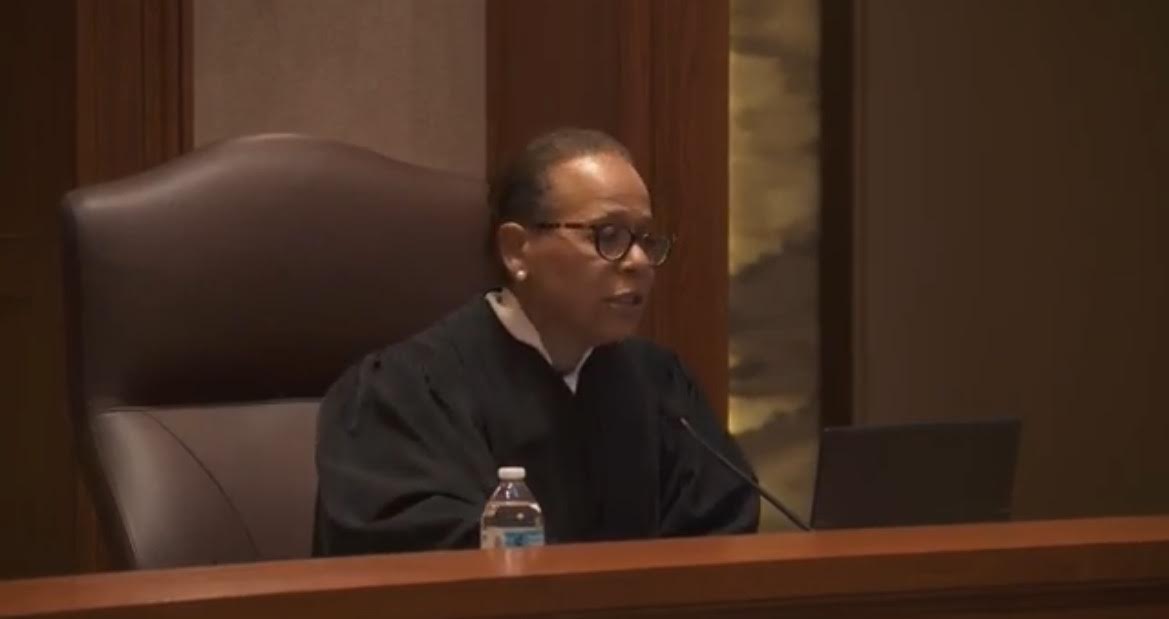 The Minnesota Supreme Court on Thursday held a hearing on whether Trump could be blocked from the 2024 ballot.
8 Minnesota voters filed a lawsuit citing the 14th Amendment to keep Trump off the ballot. A leftist lawyer appeared before the Minnesota Supreme Court on Thursday to argue the state has the authority to block Trump from the 2024 ballot.
The legal theories are based on Section 3 of the US Constitution's 14th Amendment which states public officials who have "engaged in insurrection or rebellion against" the US may be disqualified from public office.
Trump has not been charged with engaging in insurrection or rebellion against the United States.
Five of the Minnesota Justices, four of whom are Democrats, appeared skeptical that states can decide whether Trump can appear on the 2024 ballot.
Two of the justices recused themselves from the case.
Chief Justice Natalie Hudson sharply criticized the leftist lawyer's argument and said, "This is a national matter for Congress to decide."
Justice Hudson continued, "So, should we do it even if we could do it and we can do it?" She also argued that if states had the power to block a person from the ballot it would create "chaos."
WATCH:
Similar 14th Amendment lawsuits are being fought in states across the nation.
A 14th Amendment trial to boot Trump from the 2024 ballot in Colorado began this week after a group of voters filed a lawsuit.
The non-jury trial in Colorado will be decided by a biased, Democrat judge who already rejected Trump's efforts to shut down the lawsuit seeking to block him from the 2024 presidential ballot citing the 14th Amendment.
The US Constitution has three requirements to be president:
Be a natural-born citizen of the United States.
Be at least 35 years old.
Have been a resident of the United States for 14 years.
A few disgruntled Democrat voters and left-leaning lawyers cannot determine whether a person can run for president.
Source material can be found at this site.