The Biden administration reportedly would not sell weapons to Israel unless the country guaranteed that guns would not be given to civilians.
In other words, they are now trying to force their gun control desires into foreign policy issues.
As many people have pointed out, a large portion of the Israeli's who died in the October 7th attack were not armed, which made the situation much worse than it could have been.
The Washington Free Beacon reports:
Scoop: Biden Demands Gun Control for Israelis

The Biden administration refused to sell American weapons to Israel unless it provided guarantees the guns would not be given to civilians living in the West Bank, the Washington Free Beacon is exclusively reporting.

The Jewish state urgently requested the United States sell it thousands of M-16 rifles following the Hamas terror group's Oct. 7 slaughter of more than 1,400 unarmed Israeli citizens. But the Biden administration would not approve the sale until Israel guaranteed the critical weapons would not reach civilian outposts in the West Bank, which the Biden administration and its Democratic allies view as occupied territory.

The stipulation was characterized by officials as unusual and indicates the Biden administration is succumbing to pressure from its far-left flank, which is pressing Israel to enact a ceasefire and accusing the Jewish state of carrying out a genocide as it defends itself from Hamas terrorists operating in the Gaza Strip.

The guns are critical to Israel's defense as it faces down the most significant threat in decades.
This is absolutely insane.
Hamas and Palestinian Islamic Jihad have RPGs, grenades, machine guns, etc, some of which came from Afghanistan in the aftermath of the catastrophic withdrawal, and this is what the Biden admin demanded.

"The Biden administration refused to sell American weapons to Israel unless…

— Katie Pavlich (@KatiePavlich) November 6, 2023
Biden didn't seem too concerned when he left behind tons of guns and ammo in Afghanistan, which would then be used by the Taliban and other enemies of America. Why is it different for Israel?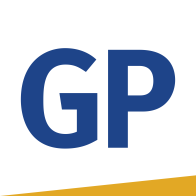 Dear Reader – The enemies of freedom are choking off the Gateway Pundit from the resources we need to bring you the truth. Since many asked for it, we now have a way for you to support The Gateway Pundit directly – and get ad-reduced access. Plus, there are goodies like a special Gateway Pundit coffee mug for supporters at a higher level. You can see all the options by clicking here – thank you for your support!
Source material can be found at this site.