Gullible voters in Kentucky have handed liberal and pro-shutdown Governor Andy Beshear four more years of authoritarian rule in the Commonwealth.
In the process, they rewarded the Democrats' racist smears against Trump-endorsed Republican Daniel Cameron.
Multiple news outlets have declared incumbent Andy Beshear the winner of the 'election.'
Decision Desk HQ projects Gov. Andy Beshear (D) re-elected governor in Kentucky.#DecisionMade: 7:45pm EST

Follow more results here: https://t.co/8sug2Xq9ic pic.twitter.com/6bCNcph7Ao

— Decision Desk HQ (@DecisionDeskHQ) November 8, 2023
I've seen enough: Andy Beshear (D) wins reelection in #KYGOV, defeating Daniel Cameron (R).

— Dave Wasserman (@Redistrict) November 8, 2023
Despite the competitive election, Kentucky Republicans failed to turn out. Absolutely shameful.
Looking at the numbers, pretty evident KY Republicans had a turnout/enthusiasm problem today. #KYGOV

— Dave Wasserman (@Redistrict) November 8, 2023
As Jim Hoft previously reported, leftist groups ran racist ads against Daniel Cameron, labeling him an Uncle Tom. In 2020, Democrats called Daniel Cameron a "sell-out" and "Uncle Remus" after his outstanding speech at the Republican National Convention.
If he had won, Cameron would have been the first African-American governor of Kentucky. Sadly, voters bought into their lies, and now pro-freedom voters will pay the price.
Meanwhile, Republicans won the Secretary of State and Attorney's General race in landslide wins.
Someone, please explain how Kentucky Republicans can vote in the GOP AG and SOS by 17%- 22% … And then vote for the Democrat for governor? How does that work? pic.twitter.com/TigSxZUki5

— The Gateway Pundit (@gatewaypundit) November 8, 2023
This is a breaking news story and will be updated.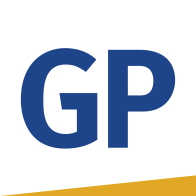 Dear Reader – The enemies of freedom are choking off the Gateway Pundit from the resources we need to bring you the truth. Since many asked for it, we now have a way for you to support The Gateway Pundit directly – and get ad-reduced access. Plus, there are goodies like a special Gateway Pundit coffee mug for supporters at a higher level. You can see all the options by clicking here – thank you for your support!
Source material can be found at this site.