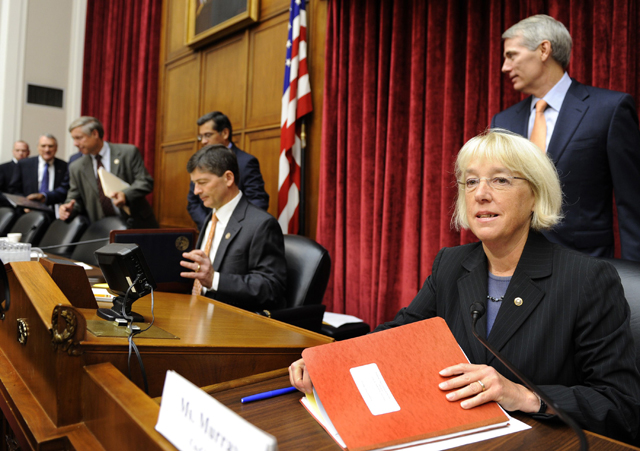 Roll Call carries op-eds today from the Ripon Society and Heritage debating the merits of Super Committee transparency. Ripon's Lou Zickar thinks the Joint Select Committee on Deficit Reduction would benefit from privacy. I argue that's exactly the wrong approach for the most powerful committee in congressional history.
As the Joint Committee prepares for its first hearing tomorrow with Congressional Budget Office Director Doug Elmendorf, they should ensure the American people are part of the conservation. After all, this debate and discourse is exactly what lawmakers need to hear to make an educated decision.
Here's an excerpt from my op-ed:
The rules adopted by the committee last week are an encouraging start, but as lawmakers demonstrate far too often, rules are frequently broken.

Even at the first hearing, Co-Chairwoman Sen. Patty Murray (D-Wash.) made a point of telling her colleagues, "The use of the term meeting in these rules is the same traditional meaning as used in both houses and does not include less formal caucuses or working sessions that would not be covered by either the House or Senate rules in the normal ordinary course."

No one is suggesting Murray must broadcast every private discussion to the public.

But when members of the committee are present, drafting legislation and discussing the people's business, they should do it in the open.

Open meetings are a hallmark of American democracy. From town councils to state legislatures to Congress, it's essential for citizens to have access to their government and observe what's happening.

Technology has made access even more readily available today than just a few years ago.

Citizens don't have to be in Washington, D.C., to watch witnesses testify on Capitol Hill. They can watch Congress debate public policy issues from their family room or the coffee shop.
Source material can be found at this site.