The developer whose proposal to build a Muslim community center and mosque near the World Trade Center failed amid a national controversy three years ago said Tuesday that he now plans to construct a museum devoted to Islam in the same location.
Sharif El-Gamal, the developer, said through a spokesman that instead of a $100 million, 15-story community center and prayer space, he now planned a smaller, three-story museum "dedicated to exploring the faith of Islam and its arts and culture." The building would also include a sanctuary for prayer services and community programs.
To make the plan more attractive to neighbors, he said in a statement, he had commissioned a French architect, Jean Nouvel, winner of the 2008 Pritzker Prize, to design the building at 45-51 Park Place, in Lower Manhattan about two blocks from where the former World Trade Center stood before Muslims ran jetliners into it.
"This is a more tailored approach, both physically and programmatically," said Hank Sheinkopf, a spokesman for Mr. El-Gamal. "It will prove to be an important addition to the neighborhood and to New York City's arts and cultural community."
The Islamic museum will be a 5,000-square-foot, three-story structure, Mr. Sheinkopf said, adding that the dimensions and design are still in development. He said Mr. El-Gamal's signing of Mr. Nouvel "shows his serious commitment to realizing this project."
Mr. Sheinkopf said Mr. El-Gamal is not anticipating an outcry like the one he faced in 2010, when the center was loudly opposed by Americans and anti-terrorism organizations, some relatives of Sept. 11 victims, and others who contended it would be insensitive to build an Islamic institution so close to ground zero.
But he may be naïve about the depth of opposition. Robert Spencer, one of the loudest voices against the 2010 proposal and who runs an anti-Muslim blog, Jihad Watch, said this plan would be no better.
"The structure as you describe it," he wrote in an email, "would be as grotesque as a three-story museum dedicated to exploring the faith of Shintoism and emperor-worship, and its arts and culture, with a sanctuary for prayer services and community programs, at Pearl Harbor."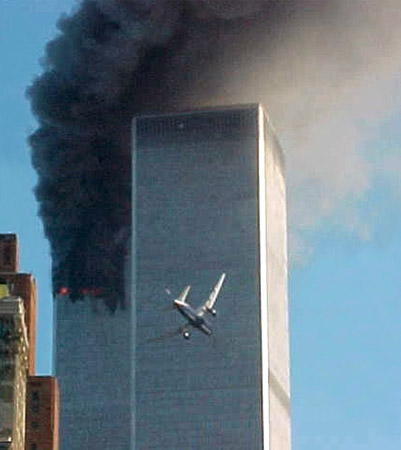 Left unclear by Mr. El-Gamal's announcement was how realistic his plans are. When asked about financing, Mr. Sheinkopf said only that Mr. El-Gamal would initially finance the museum and sanctuary himself and that he hoped to find other benefactors.
Mr. El-Gamal has had trouble raising money in the past. And, in 2011, he was sued by Consolidated Edison Company, which owns part of the site, for $1.7 million in back rent. Mr. El-Gamal disputed the formulas used to calculate this figure and filed a lawsuit.
There was no timetable given for the museum. This month, however, Mr. El-Gamal filed plans with the Buildings Department to demolish the five-story 45 Park Place and four-story 51 Park Place to make way for the project, and Mr. Sheinkopf said demolition would begin in the coming months.
The nonprofit organization, Park51, that holds daily Islamic prayer services and cultural events at the site would temporarily relocate in the neighborhood, and the prayer services would resume in the new building, the spokesman said.
Daisy Khan, who along with her husband, Imam Feisal Abdul Rauf, was originally a partner with Mr. El-Gamal in the Park51 Community Center project, said that they had not been contacted or involved with these latest plans. "I am just as surprised as anyone else," Ms. Khan said.
"It is definitely a scaled-down version, a minuscule version of the last project," she said.
It did not seem that Mr. El-Gamal had reached out widely to the city's Muslim community before this announcement. Ameena Meer, who worked on advertising and social media for the original project, said she had received an invitation to hear about Mr. El-Gamal's new agenda this week.
Linda Sarsour, executive director of the Arab American Association of New York, said Mr. El-Gamal called on Tuesday morning to invite her to meet with a few community leaders to talk about the project this week.
Mr. El-Gamal declined to be interviewed for this article. While the museum is in early development, it will display art exhibitions and host academic and cultural events, the statement said.
Mr. Sheinkopf said the developer had met with "elected officials, local community members and academics" about his plan, but he declined to provide names. Mr. El-Gamal is also recruiting academics and members of the community to provide the museum's direction and initial programming, Mr. Sheinkopf said, without providing details.
A budget "is in the process of development," he said.