Barack Obama strongly attacked Republican Presidential nominee Donald Trump this evening (Tuesday), saying that Trump is constantly supplying evidence that he's "unfit" for the job.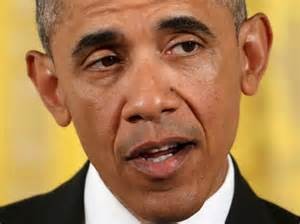 "The Republican nominee is unfit to serve as president," Obama said at a joint White House news conference together with the Prime Minister of Singapore. "He keeps on proving it."
The President's comments come after the latest controversy surrounding Trump, around his mockery of Khizer Kahn, father of a US soldier who died in combat in Iraq.
"He's woefully unprepared to do this job," said Obama, calling for top Republican leaders such as Senate Majority Leader Mitch McConnell and House Speaker Paul Ryan to withdraw their endorsements of Trump. "There has to be a point at which you say, 'enough.' "
"What does this say about your party that this is your standard-bearer?" Obama went on, "This isn't a situation where you have an episodic gaffe. This is daily and weekly where they are distancing themselves from statements he's making. There has to be a point at which you say, 'This is not somebody I can support for president of the United States, even if he purports to be a member of my party.' "
Earlier today Representative Richard Hanna became the first sitting Republican representative to announce that he won't be voting for Donald Trump, saying that he intends to vote for Hillary Clinton despite the fact that she represents the Democrats.
President Obama further said that his impression of Trump as "unfit" is unprecedented in his political career. He said that while there were many things about which he profoundly disagreed with previous Republican Presidential nominees John McCain and Mitt Romney, he never felt that they couldn't actually do the job of President, and didn't think they felt so about him either.
Source material can be found at this site.