A new FBI report shows Huma Abedin violated her legal obligation regarding classified info.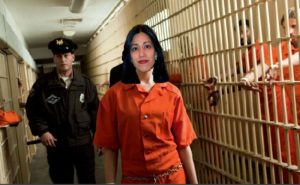 Reported: Republican National Committee spokesman Sean Spicer told CNN's Michael Smerconish Saturday that Huma Abedin signed an OF-109 disclosure form when she left the State Department in 2013, signifying she understood the "legal obligation" to "turn over all classified information and to further safeguard any further information that could be disclosed."
"Let's put this in context," Spicer told Smerconish. "Hillary Clinton initially said she turned over everything that was relevant. The only thing she didn't were emails regarding yoga and Chelsea's wedding."
"Further, when Huma Abedin left the State Department they have to file a form of OF-109," he continued. "It's a separation agreement that states simply people understand when leaving government that they are maintaining no classified information, they understand their legal obligation to protect further classified information and safeguard any potential disclosures of that."
Spicer noted that the OF-109 form, obtained through the Freedom of Information Act by the RNC and, "signed by Huma Abedin in 2013… is the form that she signed under penalty of law.
"While we don't know the details yet, we have continued to see a pattern that the Clinton's say they tell us everything — we know everything — that they've disclosed, and time and time again we find out that that is not the case."
Spicer stated that "we find additional disclosures over and over and over again, and the big message that people have to understand during this final ten days of election is you haven't seen anything yet."
"For 30 years we've seen the Clintons tell us one thing and play by rules for themselves, and we will continue to see that with Hillary Clinton and her top aids."