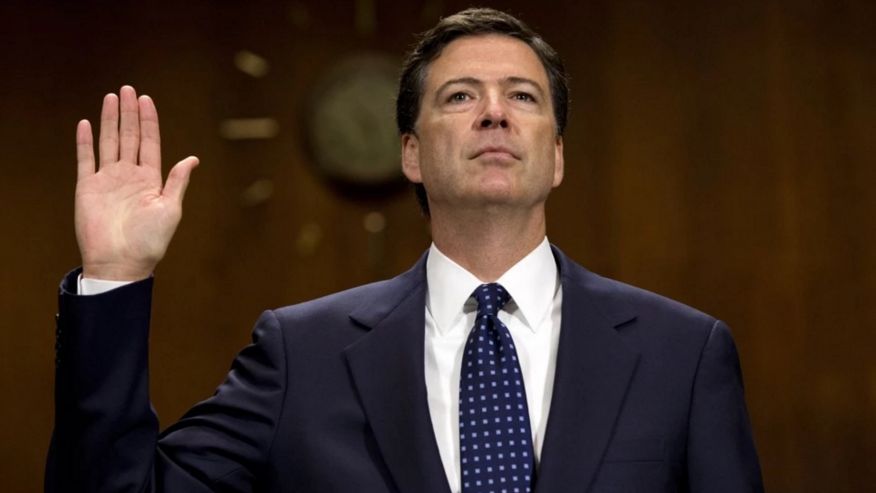 Portions of a memo penned by former FBI Director James Comey and recently published in the New York Times has caused a media firestorm over the past several days. The left claims the leaked portions of the memo prove that President Trump was attempting to get Comey to drop his investigation into Michael Flynn.
However, it turns out Comey himself has stated under oath that he's never been asked to halt an FBI investigation by senior administration officials.
Comey made the statement to Hawaii Senator Mazie Hirono during a May 3rd Senate hearing in which he was grilled on the Russian investigation.
Here's a transcript of the exchange:
HIRONO: Yes. And so speaking of the independence of not just the judiciary but I'd like you to clarify the FBI's independence from the DOJ apparatus. Can the FBI conduct an investigation independent from the department of Justice. Or does the FBI have to disclose all it's investigations to the DOJ? And does it have to get the Attorney General's consent?

COMEY: Well we work with the Department of Justice, whether that's main justice or U.S. attorney's offices on all of our investigations.

And so we work with them and so in a legal sense we're not independent of the department of justice. We are spiritually, culturally pretty independent group and that's the way you would want it. But yes, we work with the Department of Justice on all of our investigations.

HIRONO: So if the Attorney General or senior officials at the Department of Justice opposes a specific investigation, can they halt that FBI investigation?

COMEY: In theory yes.

HIRONO: Has it happened?

COMEY: Not in my experience. Because it would be a big deal to tell the FBI to stop doing something that — without an appropriate purpose. I mean where oftentimes they give us opinions that we don't see a case there and so you ought to stop investing resources in it. But I'm talking about a situation where we were told to stop something for a political reason, that would be a very big deal. It's not happened in my experience. (Emphasis Added)