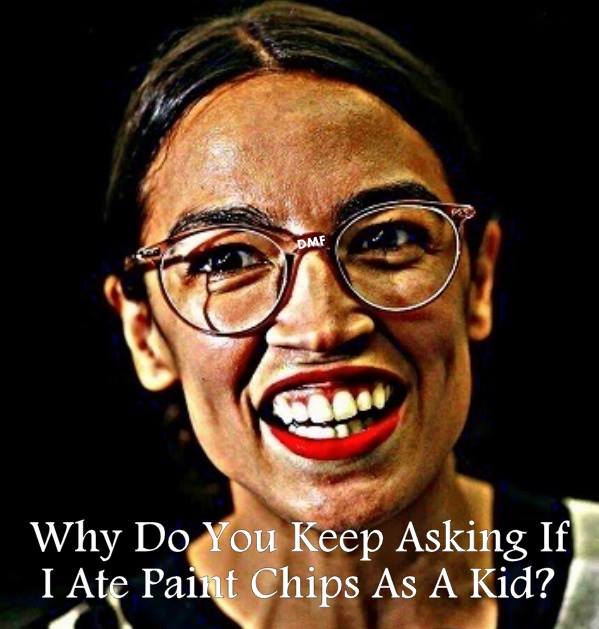 Socialist House Rep. Alexandria Ocasio-Cortez whom promises many FREE things for her district just chased off 25,000 Amazon jobs that could have created salaries of at least $115,000 jobs each. Unfazed and stunningly arrogant, she is taking a victory lap following for chasing away these jobs, that 70% in her district supported and in favor of the Amazon deal.
The anti-capitalist Ocasio-Cortez was "outraged" when Amazon picked her district for its new headquarters. When rumors started to swirl that Amazon was reconsidering the move, she took to Twitter to celebrate.
Can everyday people come together and effectively organize against creeping overreach of one of the world's biggest corporations?

Yes, they can.https://t.co/DqQoL7VH7O

— Alexandria Ocasio-Cortez (@AOC) February 8, 2019
Ocasio-Cortez got her wish. On Thursday, Amazon announced that they were pulling the plug on their New York City location because of the push-back from New York politicians such as herself.
Congratulations on **checks notes** costing your city 25,000 jobs.

— Doug Stafford (@dougstafford) February 8, 2019
Not a good say for Socialist, and worse yet Ocasio-Cortez has been in office just weeks and already scared away tens of thousands of jobs. The Amazon deal would have created roughly 25,000 well-paying jobs. The residual job creation was estimated to be an additional 67,000 jobs, all gone now. Ocasio-Cortez may not be on the government payroll for $175,000 a year, but what about the people in her district, they need jobs too.
Oblivious to what she had just done, she followed up with comments that indicate it's about her, not her constituents.
A reporter caught up with Ocasio-Cortez,, and she seemed oblivious to the fact that her district is out thousands of jobs and billions of dollars. Even more aggravating is the ex-bartender suggestion that she possesses a concrete, viable plan that would be better than Amazon's firm plans. That's a lot of confidence.
Amazon said:
"Polls show that 70% of New Yorkers support our plans and investment, a number of state and local politicians have made it clear that they oppose our presence and will not work with us to build the type of relationships that are required to go forward with the project we and many others envisioned in Long Island City."
Once again, Ocasio-Cortez falls a little short in basic math here. CNBC's Andrew Ross Sorkin took her to task. He pointed out that this would have been a subsidy only if the state got nothing back for giving it.
Ocasio-Cortez said: "We were subsidizing those jobs so for… the city was paying for those jobs. So frankly, if we were willing to give Amazon three…if we were willing to give away $3 billion for this deal, we could invest those $3 billion in our district ourselves if we wanted to."
The $3 billion in subsidies will provide a massive return on investment in the form of economic spending and growth.
"[The state] would have effectively been paying out $3 billion in incentives for what would have likely been the equivalent of $27 billion over 25 years.
Sorkin expressed his disagreement in terms of the huge missed opportunity.
"It's one thing to win the war on Twitter, it's another when it happens in real life, and it happens to real people with real jobs and real families. I don't get that upset about a lot of things. "[This] wins a great Twitter war. It looks great on Twitter, but in real life, it's a very different story."
GONE 25,000 employees would have been paying New York's insanely high income tax. Let's rough it out at $10,000 dollars a year. That's a Quarter of a $Billion dollars a year for schools, firefighters, infrastructure and healthcare. etc etc.
Those 25,000 were for the Headquarters which would be executives, engineers, researchers [yes it takes those to run a warehouse operation] along with support staff like technicians and secretaries. Amazon had announced a plan to build additional warehouse/distribution centers in the are which were estimated to be another 50,000 to 65,000 jobs.