Ukrainian Prosecutor General indicted Burisma owner Nikolai Zlochevsky.
The claim alleges that Hunter Biden and his partners received $16.5 million for their 'services'.
The Burisma indictment reveals that former Ukrainian President Yanukovich illegally obtained $17.4 billion and laundered it through an investment fund with links to the US Democratic Party.
Via Tass.com:
The MP explained that this information makes up a part of a large-scale scheme of Zlochevsky's money laundering that involved politicians from the time of ex-President Viktor Yanukovich who continued this scheme under another (now former) President Pyotr Poroshenko, with the backing of former Governor of the National Bank of Ukraine Valeria Gontareva.

"We will reveal the information about the financial pyramid scheme that was created in Ukraine and developed by everyone beginning with Yanukovich and later by Poroshenko. This system is still working under the guidance of the current managerial board of the National Bank, ensuring that money flows in the interest of people who stole millions of dollars, took it offshore and bought Ukrainian public bonds turning them into the Ukrainian sovereign debt," Dubinksy claimed. He then added that "in both cases of Yanukovich and Poroshenko, Ms. Gontareva and companies she controls were investing the stolen funds."

Another Verkhovna Rada MP, Andrei Derkach, claimed that the US Franklin Templeton Investments management company was also involved in the scheme. "The investigation suggests that the Yanukovichs illegally obtained $7.4 billion and laundered it through an investment fund close to the US Democratic Party as government domestic loan bonds," he pointed out.
The indictment is damning and revealed Hunter Biden's income under his contract with Burisma is a "link that reveals how money is siphoned from Ukraine."
Ukrainian MP Alexander Dubinsky said in a presser Wednesday that he will reveal information about a "pyramid scheme" created in Ukraine using stolen funds, moved offshore and "bought Ukrainian public bonds turning them into the Ukrainian sovereign debt."
The Ukrainian authorities cannot determine Zlochevsky's whereabouts, he is either in hiding or fled the country.
The US Ambassador to Ukraine Marie Yovanovitch, appointed by Barack Obama, gave Lutsenko a list of persons whom he should not pursue,and refused to cooperate in the investigation of the misappropriation of US financial assistance in Ukraine.
In April 2014, Biden came to Ukraine and at the same time his son Hunter Biden became a member of the board of the corrupt energy company Burisma, which was founded and led by the Energy Minister of Ukraine  Nikolai Zlochevsky. We know for certain that Joe Biden has actively interacted with official representatives of Ukraine. His son for 14 months was associated with a bank account, which was received 3,1 million dollars from Ukraine. I want to remind you that Hunter Biden had no history of relations with Ukraine, just as he had no past with energy. According to the documents, his work allegedly consisted in meeting the requirements of the regulations. What attitude Hunter Biden had to Ukraine is unknown. All indications are that Joe and Hunter Biden received payments. 
In the course of the investigation, it was possible to establish who exactly carried out the money laundering operations in favor of Zlochevsky and the Biden family – this person was interrogated as a witness. The investigation does not reveal his name.
The investigation has reason to believe that, using the political and economic levers of influence already on the new Ukrainian government and manipulating the issue of providing Ukraine with financial assistance, Joe Biden actively promoted the closure of criminal cases against Zlochevsky and other representatives of Burisma Group.
The Obama administration and Biden blocked the activity of Ukraine's law enforcement agencies in restoring state-owned assets appropriated by private individuals as a result of criminal activities, including other representatives of the regime.
Joe Biden actively used the capabilities of the Ukrainian law enforcement agencies he controls to fight his political opponents in the United States. In particular, it was NABU and the Specialized Anti-Corruption Prosecutor's Office that conducted a special information operation aimed at discrediting the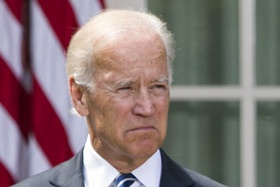 head of Trump's campaign headquarters Paul Manafort.
Joe Biden tried to get assurances from Kiev regarding the absence of any claims related to the activities of the Burisma Group holding company, as well as guarantees that people associated with this company would not be prosecuted. In exchange for this, Joe Biden offered his mediation in establishing relations with the administration of the new US president, which at that time was extremely relevant for Kiev because of their previous open support of another presidential candidate.
According to Fox News, In this case, a former Obama adviser and Hillary Clinton's lawyer, Greg Craig, is also being investigated by the US Department of Justice's investigation.. He is accused of lobbying the interests of Yanukovich and his entourage in the United States without proper registration. It remains to hope that in this case the investigation, in the center of which this time a prominent Democrat was found, will also carefully analyze his activities and make a fair decision – despite his political affiliation.