Georgia Gubernatorial Candidate will host Arizona State Senator Wendy Rogers and General Michael Flynn at his  'Take Georgia Back Tour'.
Advertisement – story continues below
Vernon Jones: "Brian Kemp and Brad Raffensperger Failed to Conduct a Secure Election" – Calls For Statewide Audit in GA
TRENDING: Fauci Says if Majority of Americans Get Vaccinated, Covid Will be Under Control by Spring of 2022 (VIDEO)
Advertisement – story continues below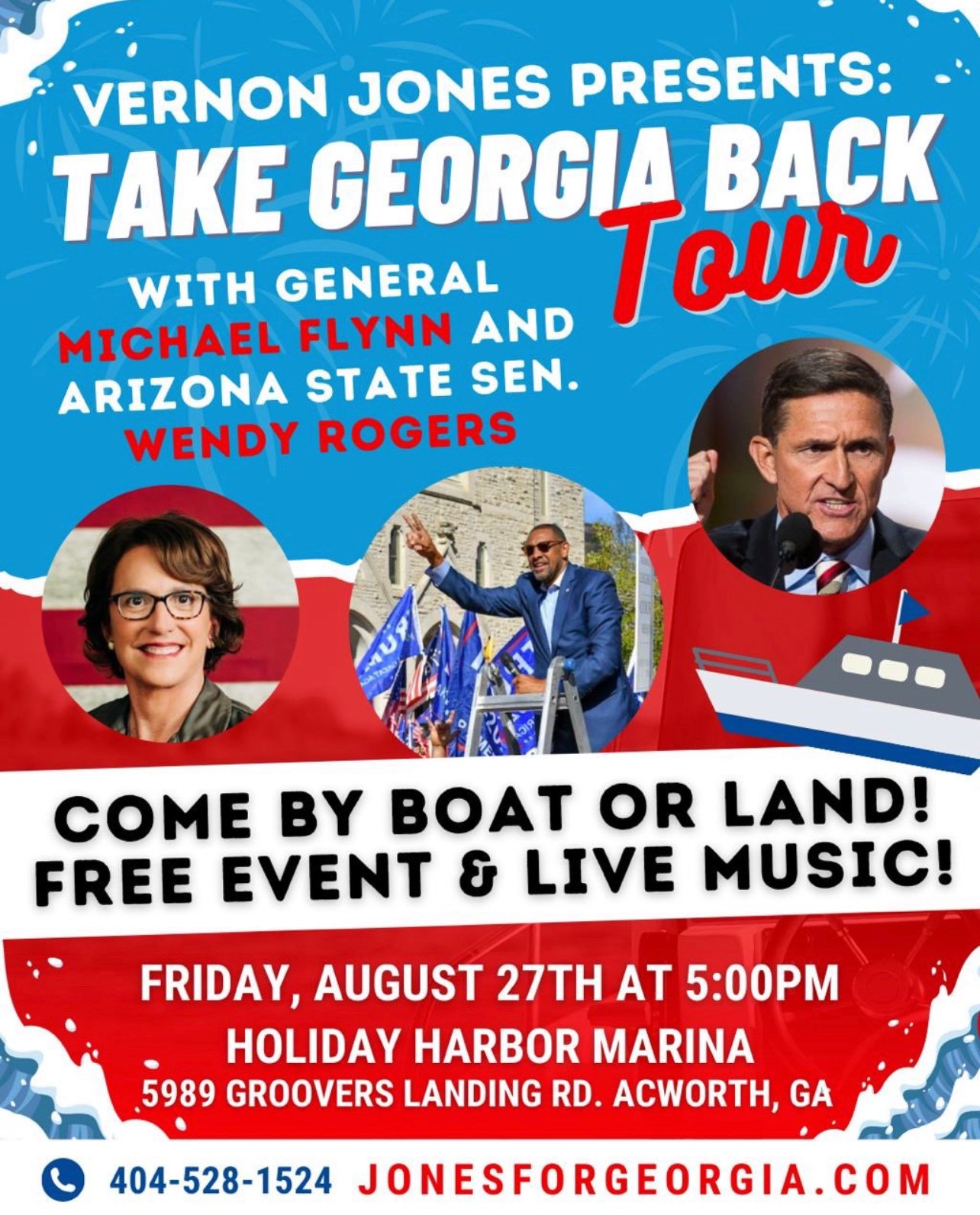 AZ State Sen. Wendy Rogers Is TRAVELING THE COUNTRY To Fight For Audits – "EVERY COUNTY That Had Machines NEEDS to Be Audited"
Rogers has already visited Pennsylvania, Virginia, and New Hampshire since Mike Lindell's Cyber Symposium earlier this month.
Senator Rogers is not using campaign funds. She feels that it is her duty as a legislator and as a veteran to fight for Americans everywhere!
We've added another special guest to the #TakeGeorgiaBack tour!

Join us in welcoming @WendyRogersAZ!

RSVP HERE: Dalton Airport:https://t.co/8a0La57aUf

Lake Allatoona: https://t.co/agOkQ2LtVw

Perry-Houston Airport:https://t.co/pV2M9VGbgh pic.twitter.com/842LGQMn7C

— Vernon Jones For Governor (@RepVernonJones) August 24, 2021
RSVP for this tour at the Eventbrite links below.
Friday, 8/27: 12 p.m. — Dalton Airport  5 p.m. — Lake Allatoona
Saturday, 8/28: 12 p.m. — Perry-Houston Airport
Source material can be found at this site.