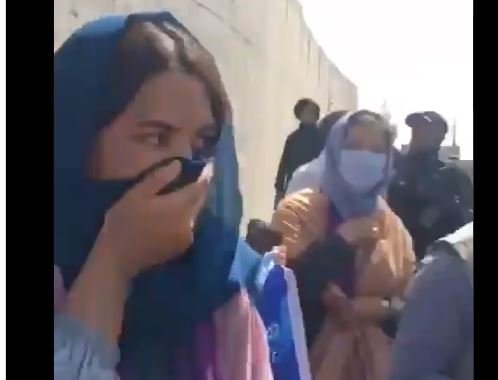 The Taliban gas women at a human rights protest
Several brave Afghan women held a protest on Saturday in Kabul against the suppression of women's rights under the Taliban.
"Do not recognise the Taliban or legitimise them"

A 2nd day of protests held by brave women in Kabul. The West countries in the region have already abandoned Afghan women. But their recognition of the Taliban could make things even worse for them

Don't abandon Afghan women pic.twitter.com/VzvWIyxSjN

— Masih Alinejad ?? (@AlinejadMasih) September 4, 2021
Advertisement – story continues below
The courageous women demanded their human rights under their new Taliban overlords.
TRENDING: UPDATE: Father of Wounded Marine at Walter Reed Last Night: "Biden had the audacity to try to visit my son this evening. He was not welcomed"
The Taliban gassed them.
#BREAKING: A few hours ago, a group of #Afghan women protested suppression of women's rights by #Taliban in #Kabul. See what Taliban terrorists did to them. They brutally suppressed them. These extremists are from #Qatar funded 313th Badri unit which are trained by #Pakistan. pic.twitter.com/frxYpL0IFp

— Babak Taghvaee – ?????? ??????? – ???? ?????? (@BabakTaghvaee) September 4, 2021
Advertisement – story continues below
Source material can be found at this site.