The New York Times just called the Virginia race for Republican Glenn Youngkin.
Democrats did not have enough stolen votes to win this time.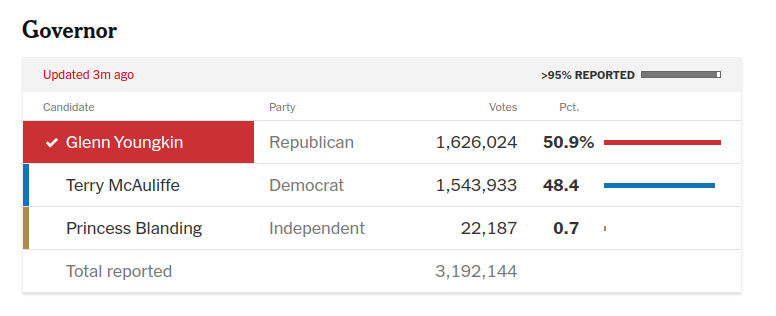 Advertisement – story continues below
This was with 95% reporting in the race — for the second time.
Source material can be found at this site.