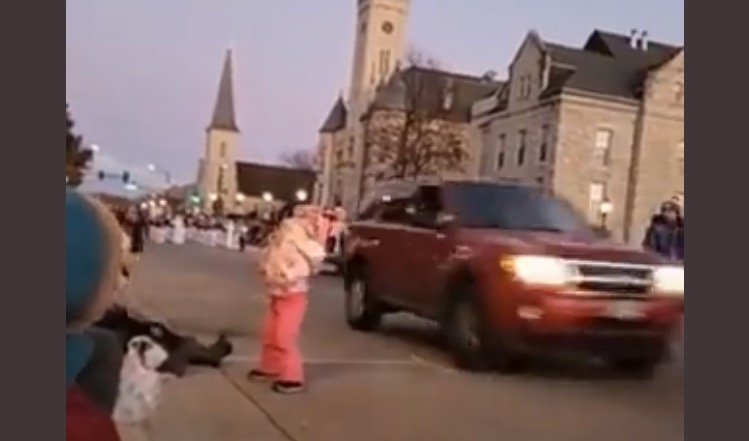 Multiple people are injured after a person driving an SUV plowed through a a Christmas parade in Waukesha, Wisconsin on Sunday evening.
There are also reports of gunshots fired from the SUV.
Advertisement – story continues below
According to eyewitnesses, the terrorist mowed over several elderly women called "dancing grannies."
A Fox 6 reporter said the person driving the SUV plowed through a dance team of girls between the ages of 9 and 15 years old.
TRENDING: BREAKING HUGE: Republicans in Pennsylvania Senate Identify Group They'll Hire to Perform Forensic Audit of 2020 Election Results
According to reports, 30 people are injured, including more than a dozen children.
The terrorist who plowed through the Christmas parade narrowly missed a dancing toddler.
Advertisement – story continues below
VIDEO:
Another view of the Waukesha driver. Barely missing the little girl!! Wow. #waukesha @JackPosobiec @stillgray pic.twitter.com/PreH0krGbu

— Lacy (@l_a_c_y___) November 21, 2021
Source material can be found at this site.