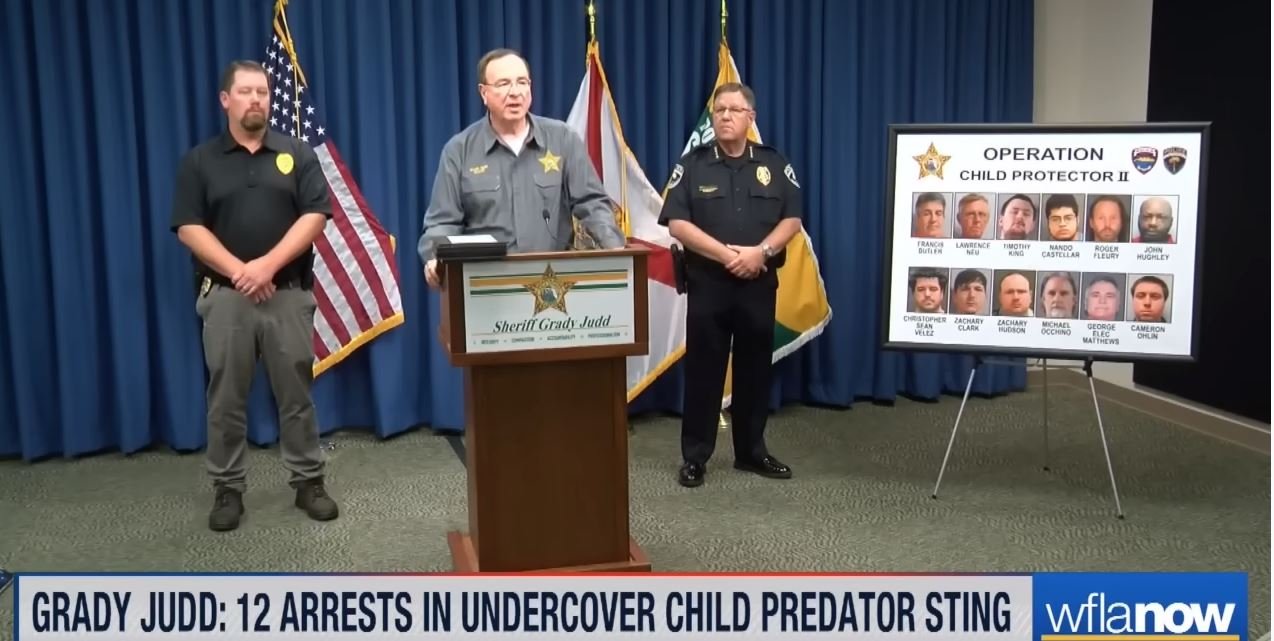 Twelve men were arrested including a Disney bus driver in an undercover child predator sting in Polk County Florida.
WFLA reported:
Advertisement – story continues below
Twelve people have been arrested in an undercover operation targeting child predators in Polk County, according to the Polk County Sheriff's Office.

The sting, titled Operation Child Protector II, was done in collaboration with the Auburndale and Winter Haven police departments.

TRENDING: It Was 50 Years Ago Today: Roger Stone Sets the Record Straight on the Watergate Break-in and President Richard Nixon

Deputies said four of the suspects went to a location to have sex with girls they thought were 13 or 15 years old. Instead, they were greeted by undercover law enforcement.

The other eight suspects were arrested on warrants that alleged they groomed girls by sending them sexually explicit content.

Advertisement – story continues below

One suspect, Zachary Hudson, was identified as a bus driver for Walt Disney World. Sheriff Grady Judd said Hudson would have sexually charged chats while on the job at Disney World.

"So if your bus was running late at Disney, he was busy taking pictures of himself and talking trash to what he thought was a little girl," Judd said.
Via WFLA.now
Source material can be found at this site.