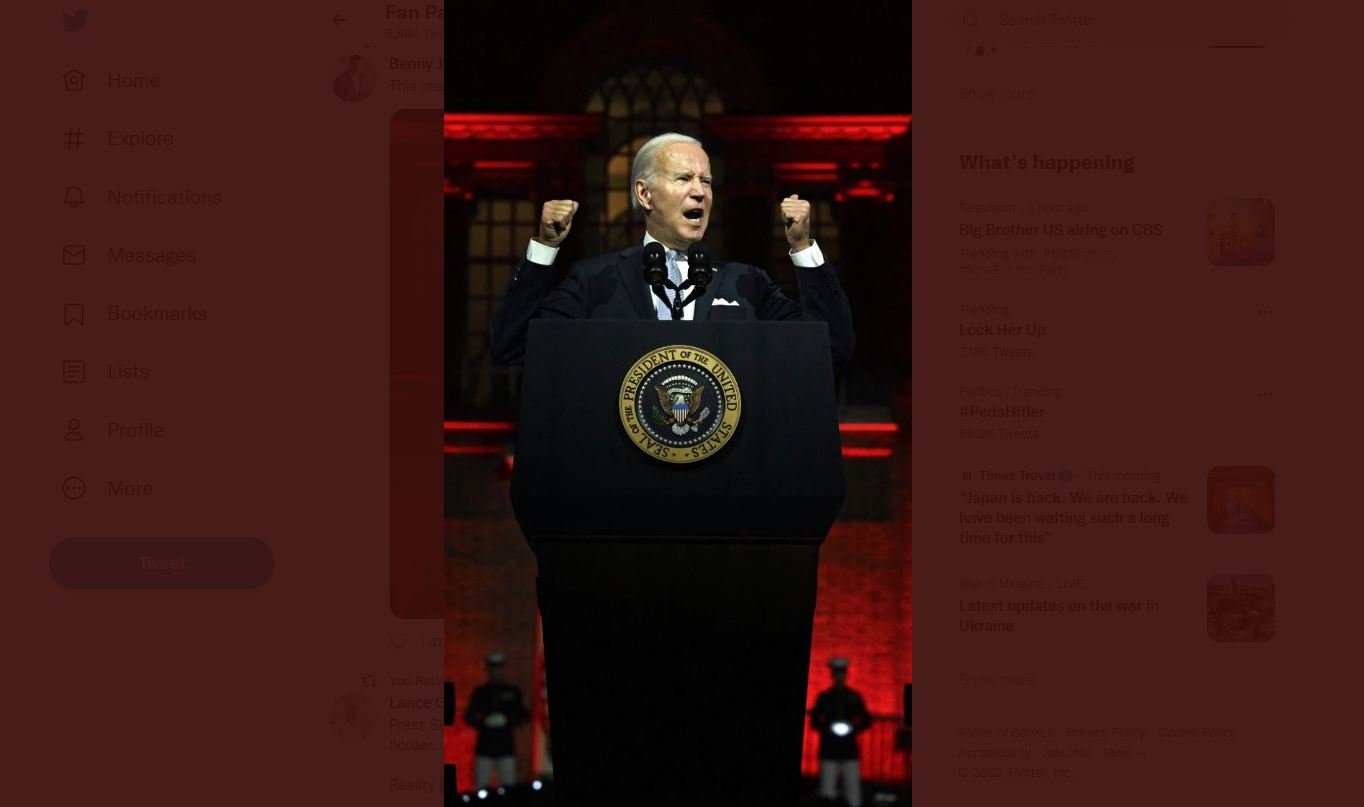 Republican Senate candidate Blake Masters joined Steve Bannon on the War Room after Joe Biden's Moloch Speech in Philadelphia.
Blake Masters told Steve the tyrannical speech "freaked out" the people of Arizona.
Advertisement – story continues below
Of course, Senator Mark Kelly will try to ignore the speech. Kelly is attempting to run as a conservative back home in Arizona after voting 100% of the time for Joe Biden's most radical ideas and destructive agenda.
Kelly is like most Democrats, he votes like a Marxist and then goes back home and lies and campaigns like a committed conservative.
TRENDING: BREAKING: **PATRIOT WITH BULLHORN** Interrupts Joe Biden's Sick Speech — Protester Screams "F*ck Joe Biden!" (VIDEO)
Blake Masters won't let Kelly get away with it.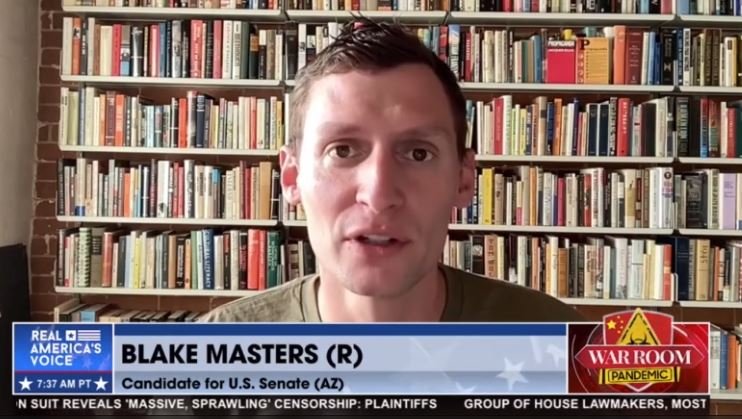 Advertisement – story continues below
Blake Masters: "Mark Kelly is enabling this kind of creeping, bureaucratic, totalitarianism that Joe Biden is delivering."
Kelly has yet to distance himself from Biden's ghastly Moloch display.
And Mark Kelly REFUSES to debate Blake Masters — he is hoping he can hide from voters until the election.
Advertisement – story continues below
Source material can be found at this site.