This past week extreme-left Michigan Attorney General Dana Nessel admitted to a friendly left-wing group that she couldn't get 2020 Trump Electors in Michigan to flip and falsely testify against one another because they were "brainwashed" and actually believed that Trump won the 2020 election. Nessel's statements are captured on video.
Here is the transcript of what Nessel said to a secret group of elite Democrat funders:
AG NESSEL: "People talk a lot about, oh, why don't you start flipping some of those people [2020 Michigan Trump Electors] so that they can become witnesses against the remaining defendants, the worst acting defendants. The problem is, these are people who have been brainwashed. And when I say brainwashed, how do you flip someone who concedes that they did everything that they're accused of doing? But what they say is, 'we believe that we were in the right we think that Donald Trump is the real winner of the election.' They legit believe that — they genuinely believe it. So how do you how do we somebody can plead guilty if they wanted to, because they can't admit that what they did violated the law because they still think they're right."

"In Ingham County where Lansing is located um is a very, very Democratic leaning County. But I worry that there will be people who just won't care that they clearly violated the law, because they believe that the ends justify the means. Um and that's, you know, it's okay to do, as long as the end game is getting um this autocrat into office who will surely be the end of democracy in this nation."
Left-wing zealot Nessel charged 16 Trump electors with 8 felony counts each, including forgery and fraud for having filed a slate of 'alternate electors' in December 2020, on July 18.
The eight counts were: 1) Conspiracy to Commit Forgery, 2) Forgery, 3) Forgery, 4) Conspiracy to Commit Uttering and Publishing, 5) Uttering and Publishing, 6) Conspiracy to Commit Election Law Forgery, 7) Election Law Forgery, 8) Election Law Forgery. The 16 charged are: Kathy Berden, Rose Rook, Mayra Rodriguez, Hank Choate, Meshawn Maddock, Mari-Ann Henry, John Haggard, Cliff Frost, Kent Vanderwood, Stan Grot, Marian Sheridan, Tim King, James Renner, Michele Lundgren, Amy Facchionello, Ken Thompson.
A basic legal requirement for a prosecutor to prove such charges is proving beyond a reasonable doubt that the defendants had a guilty state of mind when they took the allegedly illegal action. Meaning that, the specific state of mind of the electors is directly at issue in the case, and Nessel's admission that the electors were brainwashed was privately met with enthusiasm by lawyers defending the electors.
Even far-left CNN was forced to quote a former federal prosecutor who said that what Nessel said undermines her entire case against the Trump electors.
Shan Wu, a former federal prosecutor told CNN Nessel's comments were "inappropriate" and added that the comments "Undermine the validity of her prosecution theory," Wu said. "If you think these people are brainwashed, then they didn't have the right state of mind and couldn't form the criminal intent to break the law, because they were being brainwashed by others."
As well, Democrat Nessel bragged that by bringing the case in Ingham County, which is the home of state Capitol Lansing, they were likely to get favorable judicial outcomes because "Ingham County is very, very Democratic…"
Prior election results generally show that Ingham County is roughly 2 to 1 Democrat. Nearly all of the County elected officials are Democrats.
The electors are being charged for having filled out this Certificate of Votes on December 14, 2020. The Trump electors have been repeatedly defamed by the mainstream media as "fake" or "false" electors even though they were legally and validly elected by Republican voters. As well, social media postings by the electors at the time clearly show that they never intended to replace or remove the Biden electors, their goal was to provide a valid slate of alternate electors in case a Congressional investigation into systemic voter fraud occurred.
The Gateway Pundit's Patty McMurray has hosted a very successful fundraising telethon for the persecuted Trump electors.
Since election night 2020, the Gateway Pundit has been reporting on the mountain of evidence of systemic voter fraud in the 2020 election. Specifically in Michigan, there were thousands of eyewitnesses to major election crimes that were documented, many of whom were interviewed by the Gateway Pundit. Major statistical anomalies were reported among absentee ballots, suggesting significant and serious voter fraud, which have never been addressed. The late-night, 3:30AM Biden Ballot Dump in Detroit happened even though the media denied it for months, with no chain of custody for where those ballots came from because insiders say all the ballots had already been counted by 10pm.
Last month, Patty McMurray reported on the 50,000 likely illegal voters voting from impossible addresses in Michigan.
Just this week, former Senator Pat Colbeck uncovered that required signatures are missing on the certification documents for the votes from Wayne County.
The political and courtroom reverberations from the 2020 Great Steal are still being felt.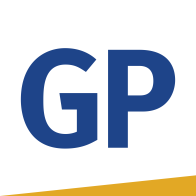 Dear Reader – The enemies of freedom are choking off the Gateway Pundit from the resources we need to bring you the truth. Since many asked for it, we now have a way for you to support The Gateway Pundit directly – and get ad-reduced access. Plus, there are goodies like a special Gateway Pundit coffee mug for supporters at a higher level. You can see all the options by clicking here – thank you for your support!
Source material can be found at this site.