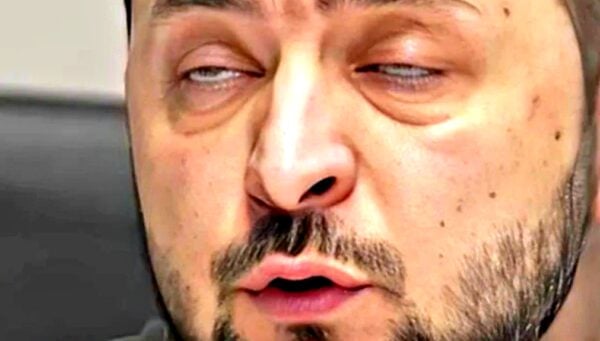 With the world's attention increasingly focused on the Middle East, Ukraine's President Volodymyr Zelensky is frantically trying to keep the support from the west lined up on the aftermath of his failed counteroffensive.
Zelensky joined today (11) a meeting of more than 50 defense leaders from around the world.
He did yet another pitch for military aid, as cracks in the formerly formidable international coalition backing for Kyiv.
Associated Press reported:
"Asked about concerns that Ukraine could get less military support because of the Mideast conflict, Zelensky said there is a 'very understandable volume' that the U.S. and Europe can provide. Zelensky said he has asked that question himself, adding he thinks nobody really knows but he is still assuming U.S. and European support.
As for the Israel complication, 'of course, everybody's afraid, and I think also Russia's counting on it, on dividing support', Zelenskyy said in remarks at a news conference."
U.S. Defense Secretary Lloyd Austin dismissed fears that support to Kyiv could suffer saying the US 'can do both and we will do both'.
Ukraine's desperate new plea for weapons is sold as 'help for its troops to regain ground from Russian forces', but the reality is that  the muddy weather will set in soon, and Russian forces are now on the offensive in various sectors.
"'Next Monday, we will mark the 600th day of our resistance to Russia's full scale aggression against our people, against Ukraine. And today, no one can say for sure how many more days we will have to defend our independence and to defend our identity', Zelenskyy told the gathering at the opening of the meeting. 'But we can already say several things which I think are important. First, Putin will not achieve Ukraine. Second, Russia cannot afford a new arms race. And third, democracy can win this battle'."
This was the 16th gathering of the 'contact group', the 'main forum for raising contributions of weapons, equipment and training' for Kiev's war effort.
"'It's very important that there are priorities. There are air defense systems. These are not just basic words. These are very concrete things and we need them', Zelensky said."
The new package of U.S. aid includes AIM-9M missiles, counter-drone systems, munitions for HIMARS, artillery, electronic warfare equipment, demolition munitions, anti-armor systems and more than 16 million rounds of small arms ammunition.
The Guardian reported:
"But as the US defense secretary, Lloyd Austin, announced a fresh $200m (£162m) military contribution to Ukraine, Zelensky suggested Hamas's attack on Israel at the weekend could be among the factors posing a risk to his country's defence against Russia.
'If there are other tragedies in the world, there is only a certain amount of military support to share, and Russia hopes that support will be divided', Zelensky told reporters at the Belgian parliament.
'There will be challenges with the American elections, and I talked to our partners and they said the support will stay, but who can tell that the support will stay, nobody knows'."
He compared Vladimir Putin and Hamas, and said western military aid was crucial to put hold back Moscow.
"'Am I scared assistance will decrease? There are risks because of all those reasons you described, but that's not just a risk for Ukraine', he said. 'If you don't help Ukraine, Russia will gain power and the war will not end, Russia will move forward in EU countries. The cheapest option for everyone is stop warfare in our country and to get them out of our territory'."
Read more about this:
Poland Raises Alarm Over Wagner PMC Fighters Near Belarusian Border – Swalki Gap Is New Focus of European Military Conflict – Polish Opposition Say PM Morawiecki Needs Emergency to Win Next Election
Source material can be found at this site.