The World Bank has given a stark warning of the impact of the rising cost of food, saying an estimated 44 million people had been pushed into poverty since last summer by soaring commodity prices.
Robert Zoellick, the Bank's president, said food prices had risen by almost 30% in the past year and were within striking distance of the record levels reached during 2008.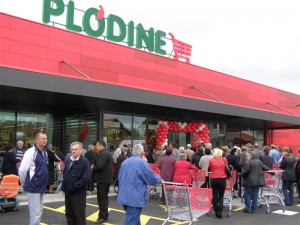 "Global food prices are rising to dangerous levels and threaten tens of millions of poor people around the world," Zoellick said. "The price hike is already pushing millions of people into poverty, and putting stress on the most vulnerable, who spend more than half of their income on food."
According to the latest edition of Food Price Watch, the World Bank's food price index was up by 15% between October 2010 and January 2011, is 29% above its level a year earlier, and only 3% below its 2008 peak.
Wheat prices have seen the most pronounced increases, doubling between June last year and January 2011, while maize prices were up 73%.
The bank said that fewer people had fallen into poverty than in 2008 because of two factors – good harvests in many African countries had kept prices stable, and the increases in rice prices – a key part of the diet for many of the world's poor – had been moderate.
It added: "Measures to address the recent round of food price spikes include expanding nutritional and safety net programmes in countries where food prices are rising fastest, avoiding food export restrictions, and finding better information on food stocks. More investments in agriculture, the development of less food-intensive biofuels and climate change adaptation are also needed."
Announcing the latest findings, the bank said its Global Food Crisis Response Programme was helping some 40 million people in need by providing $1.5bn (£930m) of support. "To date, over 40 low-income countries are receiving or will receive assistance through new and improved seeds, irrigation, and other farm support and food assistance for the most vulnerable people. For example, in Benin, fertilizer provided through these resources led to the production of an extra 100,000 tonnes of cereal."
In the longer term, the bank said it was boosting its spending on agriculture to $6-8bn a year from $4.1bn in 2008.
Zoellick also said rising global food prices were an "aggravating factor" but not the main reason for violent protests that toppled leaders in Egypt and Tunisia. He said Egypt's financing situation "is one that should be able to be managed," suggesting the country may not need additional World Bank loans. A team from the bank is currently in Tunisia assessing its transition and possible financing needs.