According to Coptic sources, Egyptian police have been arresting Copts at random for the October 9 Maspero massacre, in which 27 Copts were killed and hundreds injured. Bogus charges are issued so that the "suspects" may be held in jail. In some cases, simply being Christian on a public street is enough to prompt an arrest.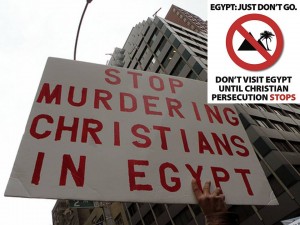 In other news, Turkish television is in the midst of "Ottoman mania", with a number of programs featuring nostalgia for the glory days of the Ottoman Empire when Turks ruled the Middle East, North Africa, and much of southeastern Europe.
John 16:2 in fact, a time is coming when anyone who kills you will think he is offering a service to God. They will do such things because they have not known the Father or me.
Source: GatesofVienna