Solyndra To Be Obama's Downfall?
News reports are now circulating of the Obama administration's refusal to comply with Congressional request for documents related to failed Solyndra loan program that resulted in the loss of a half billion of taxpayer dollars.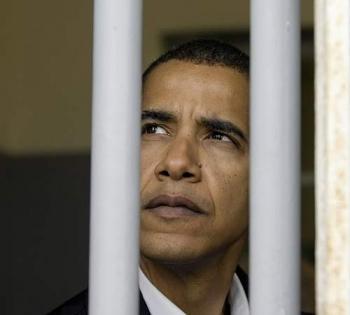 Not gonna do it – so says the Obama White House in a tersely worded reply to a request from Congress for all Solyndra documents, including internal emails and memos from within the Obama West Wing: "I can only conclude that your decision to issue a subpoena, authorized by a party-line vote, was driven more by partisan politics than a legitimate effort to conduct a responsible investigation."
So says President Obama legal counsel, Kathryn Ruemmler in a letter sent to top Republicans on the House Energy and Commerce committee. Historically, when an administration takes such an aggressive stance in relation to a Congressional document request, it is often an indication of smoke and possibly fire regarding potential political scandal of significant proportions.
So while Fast and Furious scandal now looms over the Obama administration, it appears the Solyndra scandal, which saw a half billion dollars of taxpayer dollars going to a failing company propped up in part by significant Obama political donors, may indeed prove to be the more significant challenge to the Obama White House.
Here are the words of our own Wall Street Insider on Solyndra spoken during an interview last month:
I don't agree with that though. Fast and Furious is a serious offense to be sure. What has been revealed – to this point only partially, by the Solyndra scandal, is far more serious, not only to this administration but to the entire Democratic Party. Many of them have their hands in the corruption that was the Obama Stimulus Bill of 2009. Solyndra is but one small example of how that money was spent. The dealings that took place under the false guise of saving the economy.
It is my personal understanding – and this is the talk of others in positions of some influence, that Solyndra – what Solyndra could ultimately reveal, could prove far more damaging to the entire political system…and certainly to the Democratic Party.
–Wall Street Insider: October, 2011