Agents from Israel's elite intelligence organisation, Mossad, are hunting Iranian-backed terrorists in Europe,
Credible reports are that Islamist are planning an "anniversary" attack 40 years after the Munich massacre, where Israeli athletes were kidnapped and murdered by Muslims during the 1972 Olympics in Germany.
Tensions rise over the very poor decision by the International Olympic Committee refusal to commemorate the killing of 11 Israeli athletes and coaches by Islamic Palestinian terrorists on September 5, 1972.
There is much terror chatter on Muslim web sites regarding an Olympic terror assault, Olympic officials had to take drastic measures going as far as to add panic rooms for VIPs and spectators that have been set up beneath London's Olympic Stadium to protect them from being taken hostage or killed by Muslim fundamentalist, according to The Sunday Times.
An estimated 50,000 VIPs will attend the Games, including a reported 140 heads of state, 200 government ministers, 100 royals and 150 members of the International Olympic Committee.
A ring of steel has been set up to protect the Games, including snipers on the stadium roof and lighting towers and airborne radiation detecting equipment, missile launchers and secret security foxes.
While M15 and Scotland Yard have reportedly raised the threat level against Israelis at the Games, Israel's security squad Shin Bet has also been sent to protect the country's 38 athletes living at the Athletes Village from Islamic terrorism.
Concerns of an attack on Israel were heightened by the suicide terror bombing of a tourist bus in Bulgaria last week backed by Iran, killing five Israeli tourists and the Bulgarian bus driver in a Black Sea resort town of Burgas.
A man carrying fake American travel documents exploded a bomb on board the tourist coach just hours before an Israeli cargo plane carrying elite security teams landed nearby.
The blast was reportedly revenge for the assassination of Iranian nuclear scientists, which Iran blames on Israel.
It confirmed intelligence Mossad had received that the Quds Force, Iran's overseas hit squad, would use a suicide bomber disguised as a westerner.
Israelis intelligence is convinced the attack was a precursor to a bigger hit, with London's Olympic Games as the suspected target.
Israeli intelligence suggests Iran and Hezbollah, the militant Shi'ite Muslim group it arms and funds in Lebanon, plan to repeat the bloodshed of Black September.
The world watched in horror in 1972 when Islamic Palestinian terrorists scaled the fences of the Athletes Village in Munich and killed two Israeli athletes in their apartment and took another nine hostage. After German forces bungled an ambush at the military airport, the terrorists shot the athletes and threw a grenade into their helicopter to ensure they were all dead.
The past few months has seen Israel detect, and thwart several terror plots against Israelis, most recently one in Cyprus and one in South Africa. Since May 2011 Israel has prevented more than 20 attempted terror attacks.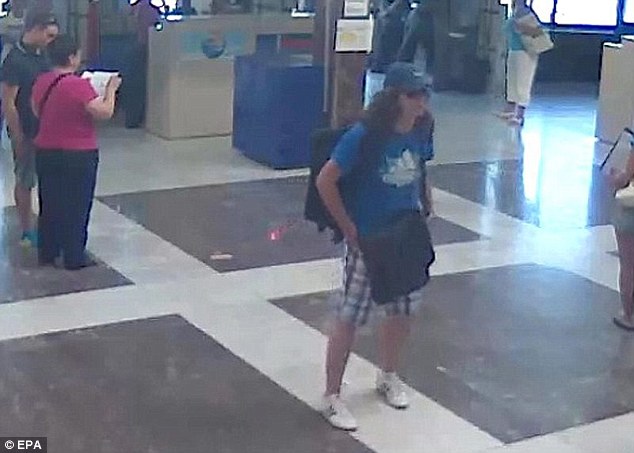 Nevertheless, they were late in intelligence indicating Israelis in Bulgaria were about to become a target. A Mossad agent was watching Sarafovo Airport CCTV footage, who spotted the suicide bomber. The
terrorist's identity
is still unconfirmed but thought to be released Guantanamo inmate
Mehdi Ghezali
.
Agents from Mossad Israel's elite intelligence organisation, are hunting Iranian-backed terrorists in Europe right now.