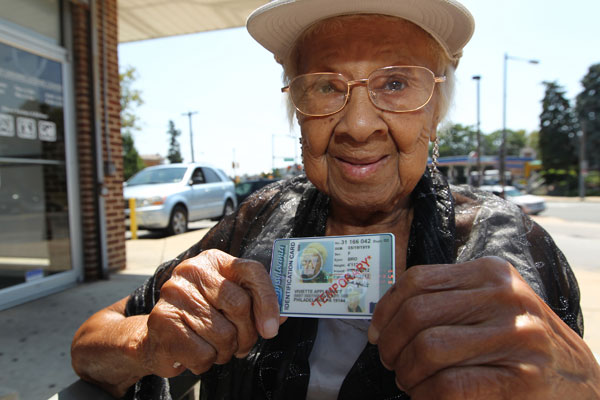 In another victory for voter ID, last week a Pennsylvania district court rejected a challenge to stop the state's new voter ID law from going into effect before the upcoming presidential election.
Now the Philadelphia Inquirer reports that Viviette Applewhite, the lead plaintiff in the case who claimed that she would be unable to vote because of the new law, has obtained a voter ID.
One day after the new law was upheld, Applewhite used a combination of her Medicare card, a state Department of Public Welfare card, and other documents showing her current address to obtain a free ID.
This latest development highlights the fact that requiring photo ID is not an onerous restriction or a "poll tax," as Attorney General Eric Holder has erroneously asserted. Pennsylvania's law will help prevent fraud in elections, and the state has a checkered past when it comes to voter fraud.
The challengers claimed that the requirement to present photo ID in order to vote would disenfranchise close to 9 percent of registered voters whom they purportedly could not obtain an ID without being severely burdened. The judge roundly rejected this claim.
The ACLU intends to appeal the decision, but now it is uncertain whether Applewhite will remain a party to the litigation, as she is "[h]appy as a clam" now that she received her new ID.
Source material can be found at this site.