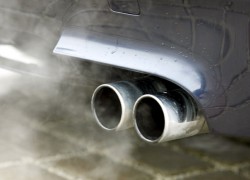 On September 16, Heritage analysts David Kreutzer and Kevin Dayaratna sent a request to the Department of Energy requesting that a recent rule incorporating an updated Social Cost of Carbon be opened for additional comments. The Social Cost of Carbon (SCC) is a monetary value measuring the purported damages from each ton of emitted carbon dioxide. Kreutzer and Dayaratna argue that the sensitivity of this value to various assumptions and the vagueness of critical values render the estimate of the SCC unsuited for regulatory cost-benefit analysis. For instance, Kreutzer and Dayaratna show that the omission of estimates using a 7-percent discount rate (a rate stipulated by the Office of Management and Budget) changes the value of the SCC by more than 1,000 percent in some cases. Read the request below.
In an additional request for reconsideration of the value of the SCC, Nicolas Loris explains in more detail fundamental problems with the social cost of carbon.
Comment to EPA on the Social Cost of Carbon, Sept. 16, 2013 by The Heritage Foundation
Source material can be found at this site.