The government has confirmed that Avigdor Lieberman (Yisrael Beitenu) will be reinstated as Foreign Minister, less than one week after he was acquitted in a years-long fraud trial which prompted him to step down last year.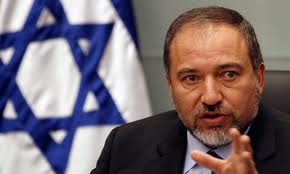 While the official vote is set to be made Monday, and requires the explicit approval of deputy minister Zeev Elkin, the approval is set to be made immediately, reports say.
Lieberman's reappointment may cause tensions in the current coalition government. Yesh Atid representatives have already stated demands that his re-entry come at the expense of the current Knesset quota for Yisrael-Beitenu, and not in addition to the quota set in the current government.
The alternative is that Yesh Atid also take over responsibilities for the Ministry of Foreign Affairs and Defense Committee, a proposal which Likud Beitenu has already rejected. In addition, Likud maintained that Lieberman's re-entry into the government was arranged in advance, as as such does not come at the expense of the balances of power set by the current coalition.
It has not been published yet who will replace Lieberman as the head of the Foreign Affairs and Defense Committee in the event that the vote does not go as planned. The position is one of the most coveted in the Knesset.
Source material can be found at this site.