Defense Minister Moshe Yaalon on Thursday congratulated the Israel Space Agency for its successful launch of the Ofek 10 satellite Wednesday night. "The launch is further testimony to Israel's phenomenal capabilities in technology," Yaalon said. "The Ofek 10 satellite will greatly enhance Israel's intelligence capabilities and help us to better defend the country from threats near and far, at all times of day and night and in all types of weather."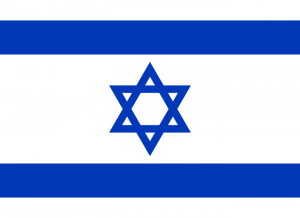 Ofek 10 is an observation remote-sensing satellite that employs synthetic aperture radar (SAR) technology with advanced "high-resolution" imagery. The satellite was developed based on previous experience accrued during the development and production of the "Ofek" series of advanced satellites, the first of which was launched in 1988.
Ofek 10 outdoes earlier models with its ability to "skip" from one target to another rather than simply "sweep" areas, defense ministry officials told reporters.
The "Ofek 10" satellite was launched into orbit by the "Shavit" multi-stage satellite launcher. Both were developed and produced by Israel's Ministry of Defense, through its RD Department (MAFAAT). The primary contractor is Israel Aerospace Industries (IAI Ltd). In addition, a number of other Israeli companies cooperated in its development and production, including Rafael, Spectralink from Elbit Systems, Rokar, and Israel Military Industries. Branches of the Israel Defense Forces were also involved including the Intelligence Branch and the Air Force.
The last spy satellite that Israel launched into space was the "Ofek 9" and that launching took place in June of 2010. The "Ofek 10" is the sixth spy satellite operated by Israel and it can be very helpful in monitoring sites across the world.
"Israel is blessed with an exceptional security industry, that is creative and committed to the security of Israelis," Yaalon said. "Our ability to continuously reach new levels of accomplishment, as with this launch, is what allows us to live a productive and prosperous life. Blessed is the state, and its people."
Source material can be found at this site.