by Tyler Durden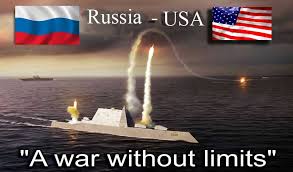 Last week, when reporting that at least according to the White House,Russian presence in Syria is no longer disputed, we said that regardless if Russian troops are indeed on the Syrian ground, this admission that the current Syrian state of play "effectively ends the second "foreplay" phase of the Syrian proxy war (the first one took place in the summer of 2013 when in a repeat situation, Russia was supporting Assad only the escalations took place in the naval theater with both Russian and US cruisers within kilometers of each other off the Syrian coast), which means the violent escalation phase is next. It also means that Assad was within days of losing control fighting a multi-front war with enemies supported by the US, Turkey and Saudi Arabia, and Putin had no choice but to intervene or else risk losing Gazprom's influence over Europe to the infamous Qatari gas pipeline which is what this whole 3 years war is all about."
Moments ago, following ever louder hints – if still unconfirmed by the Kremlin – that Russian forces are either en route to Syria or already there (Russian soldier's VK post stating troops are in Syria, intercepted communication from a Russian An-124 military cargo plane en route to Latakia, Russian Roll-on/roll-off ship allegedly carrying military equipment to Syria), the US made a dramatic diplomatic escalation ahead of what is now assured to be the second major showdown between the US and Russia in Syria, over a Qatari gas pipeline no less, whenaccording to Reuters, it asked Greece to deny Russia the use of its airspace for supply flights to Syria, a Greek official said on Monday, after Washington told Moscow it was deeply concerned by reports of a Russian military build up in Syria.
Reuters also notes that the Greek foreign ministry said the request was being examined. "Russian newswire RIA Novosti earlier said Greece had refused the U.S. request, quoting a diplomatic source as saying that Russia was seeking permission to run the flights up to Sept. 24."
We very much doubt Athens will refuse to comply with western (either US or European) demands: now that Greece is officially a European debt colony with permanent capital controls, and deposits whose evaporation is merely a function of Brussels (and Frankfurt's) good will, what the "democratic powers" demand – if only from Greece – the "democratic powers" get, which is why we are confident that within 48 hours Greece will fully roll over and make it clear to Putin that all Russian military flights will have to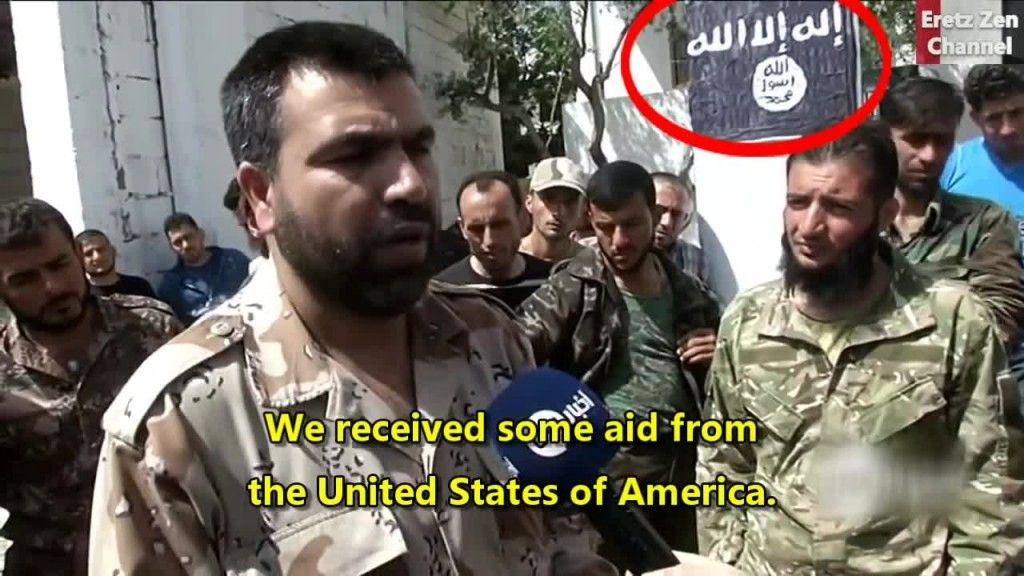 be diverted going forward.
We have previously explained the state of play, which Reuters summarizes as follows:
 U.S. Secretary of State John Kerry told his Russian counterpart Sergei Lavrov on Saturday that if reports of the build-up were accurate, that could further escalate the war and risk confrontation with the U.S.-led alliance that is bombing Islamic State in Syria.

Lavrov told Kerry it was premature to talk about Russia's participation in military operations in Syria, a Russian foreign ministry spokeswoman told RIA Novosti on Monday.

Lavrov confirmed Russia had always provided supplies of military equipment to Syria, saying Moscow "has never concealed that it delivers military equipment to official Syrian authorities with the aim of combating terrorism".

Russia has been a vital ally of President Bashar al-Assad throughout the war that has fractured Syria into a patchwork of areas controlled by rival armed groups, including Islamic State, leaving the government in control of much of the west.

Foreign states are already deeply involved in the war that has killed a quarter of a million people. While Russia and Iran have backed Assad, rebel groups seeking to oust him have received support from governments including the United States, Saudi Arabia and Turkey.

The Syrian army and allied militia have lost significant amounts of territory to insurgents this year. Assad said in July the Syrian army faced a manpower problem.
Still, the simplest confirmation and the proof that the Syrian intervention was never about ISIS (which from day one was a US creation designed to remove Assad from power), is that Russia has been trying to build a wide coalition including Damascus to fight Islamic State.
But the idea has been rejected by enemies including the United States and Saudi Arabia, who see Assad as part of the problem.
But wait a minute, the only reason Assad is on the verge of losing control is because of ISISwhich earlier today was reported to have captured a key Syrian oil field near the city of Palmyra. It appears that only when it comes to affairs involving ISIS, the enemy of America's enemy is double its enemy.
Then again, once one realizes that ISIS was from day one nothing but window dressing for a mythical opponent created in Hollywood, and designed to spook the masses into providing the media cover for what is shaping as an inevitable western intervention in Syria, and that the real enemy was none other than the same Assad who in the summer of 2013 was shown on a fabricated YouTube clip to have gassed his population in another transparent attempt to rally the population around the offensive war flag, then all falls into place.
Meanwhile, what we first reported is quietly but rapidly taking place behind the scenes: Russia is preparing for what appears to be the latest inevitable proxy war: one which will pit Syria (with Russian support, on and off the ground) against ISIS, the "moderate Syrian rebels", and various Turkish forces (with US support, on and off the ground).
From Reuters:
 A senior U.S. official told Reuters on Saturday that U.S. authorities have detected "worrisome preparatory steps," including transport of prefabricated housing units for hundreds of people to a Syrian airfield, that could signal that Russia is preparing to deploy heavy military assets there.

The official, speaking on condition of anonymity, said Moscow's exact intentions remained unclear but that Kerry called Lavrov to leave no doubt about the U.S. position.

A Syrian military official has said Syrian-Russian military relations have witnessed a "big shift" in recent weeks.

 A Lebanese newspaper reported on Monday that Russian military experts who arrived in Syria weeks ago have been inspecting air bases and working to enlarge some runways, particularly in the north, though Moscow had yet to meet a Syrian request for attack helicopters.

As-Safir, citing a Syrian source, said there had been "no fundamental change" in Russian forces on the ground in Syria, saying they were "still operating in the framework of experts, advisers, and trainers".
Well would you look at that: the US is not the only country that can send military "instructors", "consultants" and "trainers" to a distant country to prepare the locals for war.
 As-Safir said the Russians had "started moving toward a qualitative initiative in the armament relationship for the first time since the start of the war on Syria, with a team of Russian experts beginning to inspect Syrian military airports weeks ago, and they are working to expand some of their runways, particularly in the north of Syria."

The newspaper, which is well-connected in Damascus, said nothing had been decided about "the nature of the weapons that Damascus might receive, though the Syrians asked to be supplied with more than 20 Russian attack helicopters, of the Mi-28 type".
Bottom line: the battle lines are now fully drawn and the only question, just like in the case of the Greek near-default, is who gets the blame: if the western full court media press to represent Syria as colluding with Putin – when in reality Assad's forces were about collapse under relentless US pressure, which with the help of ISIS, meant from day one to remove the Syrian president from power and replace him with a pro-US puppet, one who would allow the passage of the Qatari gas pipeline – succeeds, then the media spin is already prepared. It will mean that the imminent invasion in Syria by US and European powers will be portrayed as another escalation involving Russia, just like in 2013 and 2014.
And yes, we said Europe because as France's president pivoted earlier today, Europe's refuge crisis is about to be portrayed as the responsibility of Assad (but apparently not of the Western powers whose intervention in Syria has led to the country being torn by a bloody civil war), and as a result France is now preparing to bomb Syria to retaliate for a tragic refugee crisis, that has been years in the making not without Washington's, or CIA's, blessing. In other words, just like the fabricated "chemical attack" youtube clips of 2013 were the media pretext to attack Syria, so Europe's great refugee crisis of 2015 will be the catalyst for the second attempt to remove Assad from pwoer.
On the other hand, Russia will deny any involvement in Syria, a la Crimea, even as its troops are positioned deep inside Syrian territory in preparation for what will soon be the latest mid-east proxy war.
None of the above, however, should not detract from the seriousness of the situation: suddenly Syria is months if not weeks or even days away from a repeat of the summer of 2013 which some may have forgotten, but on several occasions the US and Russia were this close from launching another world war.
Which is also why while we appreciate the impact of China's economic hard landing on the price of oil, should the upcoming conflict, which now seems inevitable, spark a metaphorical (or literal) fire in, say, Saudi's Ghawar oil fields – an outcome Putin would be delighted by – then oil may be poised for substantial upside from here.
This is what we said last week:
Finally, while we have no way of knowing how the upcoming armed conflict will progress, now may be a safe time to take profits on that oil short we recommended back in October, as the geopolitical chess game just shifted dramatically, and with most hedge funds aggressively short, any realization that the middle east is suddenly a far more violent powderkeg – one which may promptly include the Saudis in any confrontation – could result in an epic short squeeze.
With every day that we get closer to the all-out Syrian war, said squeeze becomes virtually assured.