Former President Barack Obama seems to be feeling nostalgic for his old job, meeting with South Korean President Moon Jae-in Monday for 40 minutes.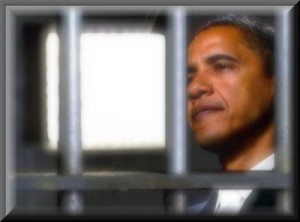 The Korea Herald reported that Moon spoke about his recent meetings with President Trump in Washington and asked Obama for his advice on how to improve that relationship.
The meeting came after Obama spoke at the Asian Leadership Conference and the Fourth Congress of Indonesian Diaspora in Jakarta. There he attacked Trump's decision to withdraw from the Paris climate change accord.
"In Paris, we came together around the most ambitious agreement in history about climate change, an agreement that even with the temporary absence of American leadership can still give our children a fighting chance," Obama said in Indonesia.
The former president had said before leaving office that he appreciated his predecessor George W. Bush's silence during his tenure, but also contended that he's "still a citizen and that carries with it duties and obligations."
The Logan Act (1 Stat. 613, 18 U.S.C. § 953, enacted January 30, 1799) is a United States federal law that details the fine and/or imprisonment of unauthorized citizens who negotiate with foreign governments having a dispute with the United States. It was intended to prevent the undermining of the government's position.[2] The Act was passed following George Logan's unauthorized negotiations with France in 1798, and was signed into law by President John Adams on January 30, 1799. The Act was last amended in 1994, and violation of the Logan Act is a felony.
The Founding Fathers put all these protections in place because they knew how the United States could be undermined. Liberalized Baby Boomers squandered it all and condemned future generations to pay for their apathy and cowardice.