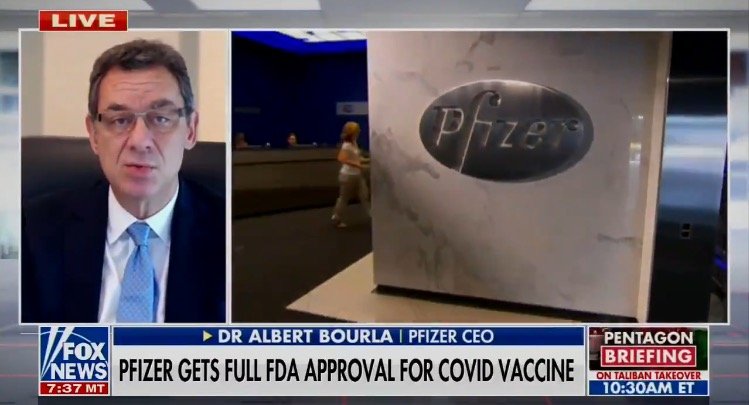 Pfizer CEO Albert Bourla on Tuesday said a vaccine-resistant variant will likely emerge.
But don't worry because the pharma company already has a system in place to release a "variant-specific" jab within 95 days.
Advertisement – story continues below
Two doses of the Pfizer vaccine plus a booster shot may not be enough to protect from new variants.
So we're already talking about a fourth Covid jab.
TRENDING: BREAKING: US Military Has Started Withdrawing From Afghanistan – Biden Turns His Back on Thousands of Americans Stranded Behind Enemy Lines
"Every time that the variant appears in the world, our scientists are getting their hands around it," Bourla told Fox News' "America's Newsroom." "They are researching to see if this variant can escape the protection of our vaccine. We haven't identified any yet but we believe that it is likely that one day, one of them will emerge."
VIDEO:
Advertisement – story continues below
Watch the latest video at
foxnews.com
Source material can be found at this site.