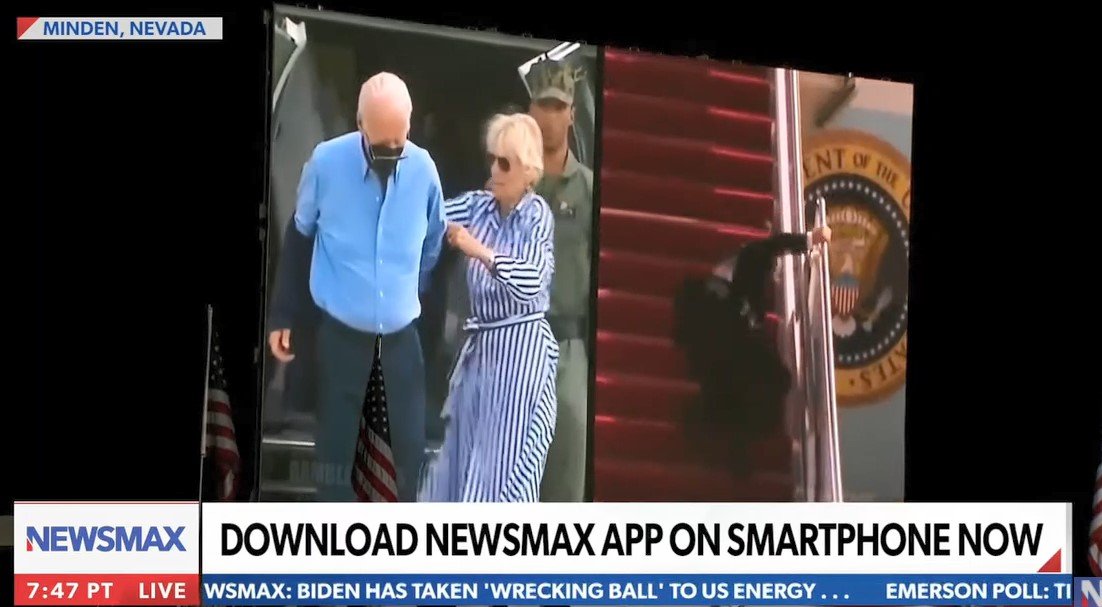 President Trump held a rally in Minden, Nevada on Saturday night.
Before President Trump arrived guest speakers Sheriff Joe Lombardo, Republican Nominee for Governor of Nevada and Adam Laxalt, Republican Nominee for U.S. Senate in Nevada, and the entire Nevada Trump Ticket addressed the crowd.
Advertisement – story continues below
Over 150,000 Americans watched the late rally live on Rumble.
During the rally President Trump ran a montage of Joe Biden's gaffes and stumbles. When the video played out the massive Trump crowd started chanting, "Joe's got to go!"
TRENDING: LIVE-STREAM VIDEO: President Trump Holds Rally in Minden, Nevada – Huge Crowd Awaits Him – 7 PM PT on RSBN
It was another unforgettable moment from a All-American Trump rally!
Advertisement – story continues below
Source material can be found at this site.