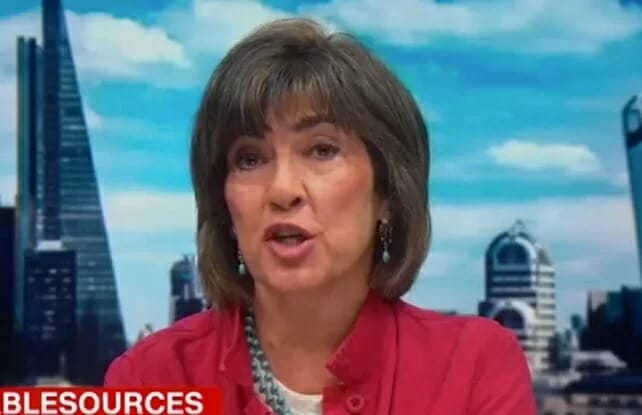 It's amazing how genuinely upset liberal journalists are about the Trump town hall event on CNN.
It was almost two weeks ago and Christiane Amanpour is still complaining about it.
She is even trashing the management of her own network about it.
RedState reports:
CNN's Christiane Amanpour Joins the Chorus in Whining About Trump Town Hall, Blasting the Boss

The wellspring of outrage from "journalists" continues to erupt over CNN's daring to air a town hall featuring the man who most of them consider to be their arch-nemesis, former President Donald J. Trump. RedState's Sister Toldjah told you about the meltdown by media reporter Oliver Darcy, "formerly the poodle-like sidekick to ex-CNN media hall monitor Brian Stelter," I brought you Jake Tapper's on-air conniption as he almost wept at the event's conclusion, and Nick Arama wrote about perhaps about the most pathetic sight of all, anchor Anderson Cooper looking like a miserable dog in the rain as he told viewers that they "have every right to be outraged today and angry and never watch this network again."…

Not to be outdone, 40-year CNN veteran Christiane Amanpour and her ever-so-precise diction took to the stage at the Columbia School of Journalism to deliver a blistering commencement speech Wednesday blasting Donald Trump, the decision to hold the town hall, his horrible views, and yes, once again, boss Chris Licht. She called the broadcast an "earthquake" and made the jaw-dropping, dangerous claim that reporters should "be truthful, but not neutral."
Here's part of what she said:
"My management believes they did the right thing, a service to the American people. Some reports have written about important new thoughts and things that we learned from Trump's very mouth that night… Time could very well prove that Trump's electroshock therapy to the world jolts the undecided into greater awareness," Amanpour said.

"For me, of course, the fact that the American people voted three times against Trump and Trumpism- 2018, 2020, 2022- also speaks volumes. We've done our duty. We have told the story.
Watch below:
Christiane Amanpour tells Columbia University journalism graduates that CNN shouldn't have given Trump the Town Hall.

She points to blacklisting of Joseph McCarthy as model for suppressing him.

Students cheer.
pic.twitter.com/V6azGqkmuV

— Citizen Free Press (@CitizenFreePres) May 18, 2023
Amanpour is a perfect example of what is worst about our media.
She is an activist first, who believes the media should set public opinion on all political matters.
Source material can be found at this site.