A spike in radiation levels at Japan's stricken Fukushima nuclear plant has forced workers to abandon their operation, a government spokesman says.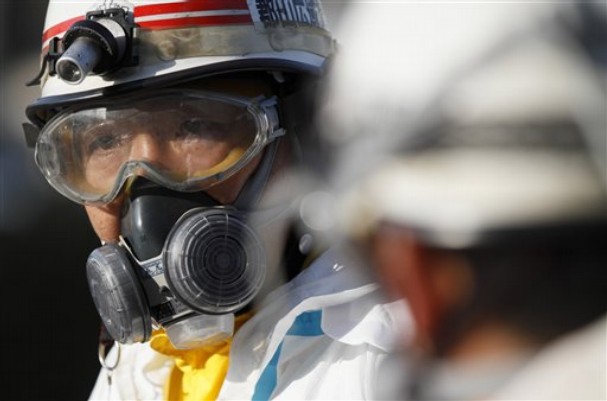 He was speaking after smoke was seen rising from reactor three. Earlier, a blaze struck reactor four for the second time in two days
On Wednesday, Japanese Cabinet Secretary Yukio Edano said at a news briefing that workers at Fukushima had been withdrawn following the rise in radiation levels. It is believed that about 50 employees had been working at the plant to try to stabilise its four reactors.
Mr Edano also said that the radiation levels were now falling: from 1,000 millisieverts on Wednesday morning to 600-800.
But that was still more than average, Mr Edano said, adding that "the workers cannot carry out even minimal work at the plant now. Because of the radiation risk.
This could just be temporary, but it is doubtful that the reactors will cool themselves to safe levels on their own.